Third-Party Furniture Inspection Services
Furniture manufacturers make products for countless homes and offices around the world. Tables, chairs, dressers, and other furniture products play an essential role in consumers' everyday lives. So if your furniture brand is working with outside manufacturers, taking extra steps to ensure quality is vital.
Conducting third-party product inspections helps ensure the quality and safety of your furniture pieces. Doing so allows you to verify that your products are well made before they ship. Inspections enable you to hold your suppliers accountable and maintain a good brand reputation.
At Insight Quality Services, we conduct inspections at various stages of the manufacturing process, offering pre-production, during production, and pre-shipment inspections. Our inspectors serve as your team on the ground to help you deliver the safe and high-quality products your customers demand.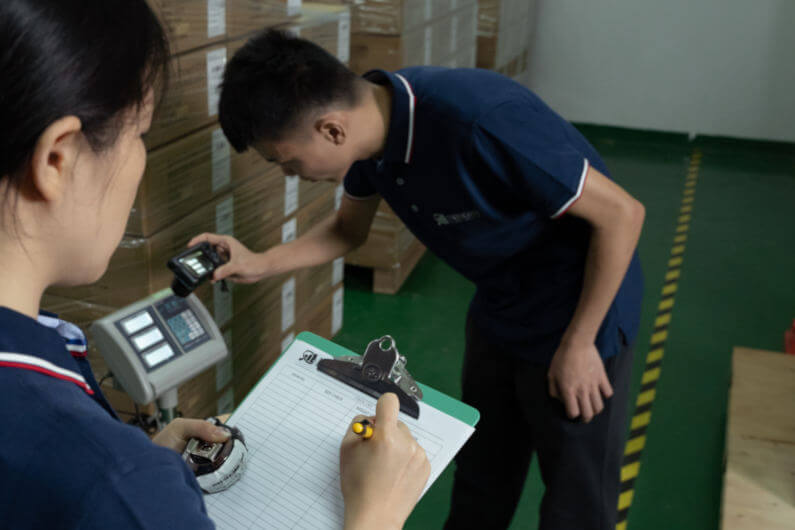 What Does a Furniture Inspection Include?
Our inspectors travel to your manufacturing facility in China, Vietnam, or elsewhere within our coverage area. They conduct a series of tests and checks based on your customized checklist which we develop collaboratively. These can include:
Packaging & Labeling: to verify that all markings are correct and furniture products are protected from damage.
Visual Inspection: to ensure products meet all aesthetic requirements and match approved samples. For example, verifying they are free of splinters or chipping, have a smooth surface, and are free of cracks.
Functional Tests: to confirm that the consumer will be able to assemble and use the product as expected. For example, checking that the furniture doesn't wobble and accessories function.
Physical Requirements: to ensure that all measurements are accurate and align with product specifications. For example, verifying length, width, height, and product weight.
Lab Testing Services for Furniture Products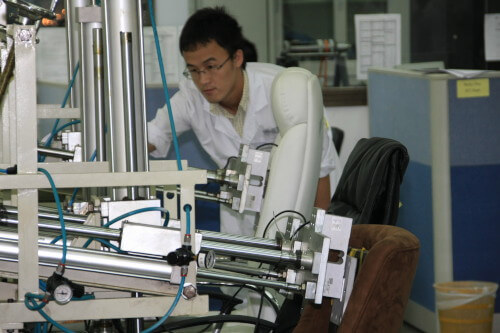 Many products require testing in a certified furniture testing lab. We offer you a complete quality control solution through our close partnerships with accredited furniture testing labs in China and other parts of our coverage area. Tests performed can include:
Flammability Testing: such as ignition resistance or match tests.
Finishing Testing: such as cleaning chemical or weathering tests.
Chemical Testing: such as heavy metals, nickel, or phthalates tests.
Mechanical Testing: such as stability, durability, or strength tests.
Textile Testing: such as piling or colorfastness tests.
Factory Audits for Furniture Companies
Choosing the right manufacturing partners helps you ensure high-quality products. Conducting a factory audit allows you to evaluate a potential supplier and ensure they meet your requirements.
Audits are also helpful for ongoing supplier management so you can maintain effective manufacturing partnerships. We can customize our supplier audits to your business needs, and they generally fall into several categories:
Capability Audits: to assess the supplier's ability to meet your production needs.
Quality Audits: to evaluate the manufacturer's quality management system.
Social Compliance Audits: to assess a supplier's adherence to labor laws and ethical standards.
Security Audits: to evaluate compliance with the US CBP's C-TPAT program.
Environmental Audits: to assess the supplier's environmental management system.
Inspections, Audits, and More From Insight Quality Services
Insight Quality is a US-owned quality control and assurance company from the Dallas, Texas area. Consider Insight Quality to address your overseas operations if you are:
Experiencing quality issues from your existing factory
Having failed audits affecting your factory shippable status
Needing to quickly implement corrective action plans
Without suitable backup suppliers if there are outages or overwhelming order volumes
Reach out and we will be happy to discuss your international quality control needs.
Schedule a Consultation
Reach out to discuss your inspection, audit, or lab testing needs.
Phone:
+1 (469) 299-4287 (USA)
+86 755 8945 2359 (China)
Email:
info@insight-quality.com
Schedule an Appointment
Coverage Area Includes:
China
Vietnam
India
And More