Sample QC Inspection Report
Take a look at a detailed sample report showing the results of a pre-shipment inspection.
Product Quality Inspection Report Sample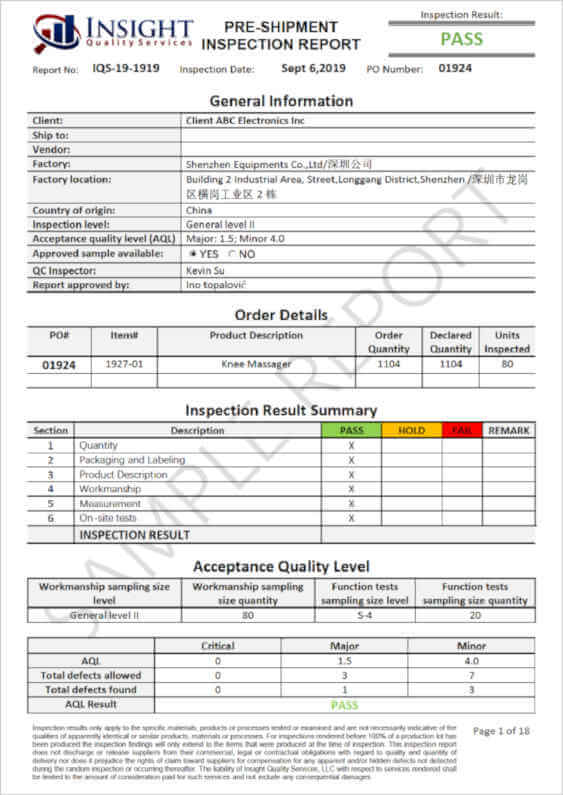 When working with manufacturers in low-cost countries, third-party inspections help importers manage product quality from afar.
Each time a product inspection is completed, we send you a report with the inspector's findings. This inspection report gives you key information about the condition of the lot inspected.
It shows the results of each check performed and includes a collection of photos taken by the inspector. The photos allow you to see the condition of the products and packaging exactly as they looked during the inspection.
Download this sample report to get a better idea of what you will receive after an inspection.
Phone:
+1 (469) 299-4287 (USA)
+86 755 8945 2359 (China)
Email:
info@insight-quality.com