China Product Inspection Services
Chinese manufacturing output today is higher than the output of any other country in the world. Many companies with international supply chains rely on at least some Chinese suppliers to produce their products.
When working with manufacturers in China, establishing your own quality control processes, such as product inspections, is crucial. At Insight Quality Services, we serve as your quality inspection team on the ground to give you eyes at the factory.
We conduct several types of product inspections in China to help you detect quality issues early. These help you avoid receiving poor-quality products that do not meet your quality standards.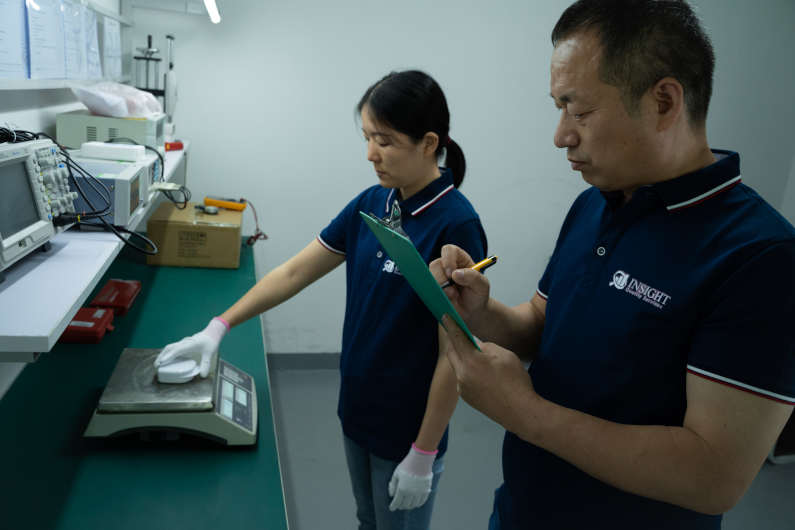 Types of China Inspection Services
You can hire us to conduct inspections at various points during the production process — either before, during, or after production.
Pre-Shipment Inspection (Most Popular)
Conducted once your order is 100% produced and at least 80% packaged. Verifies that products meet your quality standards before the manufacturer ships them overseas.
During Production Inspection
Conducted once your order is at least 20% produced. Helps catch product defects early so you can avoid shipping delays.
Pre-Production Inspection
Conducted before production starts to check raw materials or factory readiness.
Additionally, you can conduct the following types of inspections:
Sample QC Inspection Report
After we complete your product inspection, we will send you a report. This report shows you the results of the inspection and includes photos taken by the inspector. Here you can download a sample report for an inspection conducted in China.
Download the Sample Inspection Report »
Accreditation in the People's Republic of China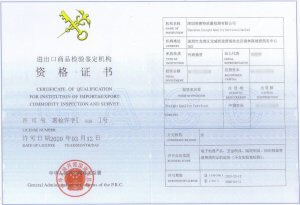 Insight Quality Services is officially accredited by the General Administration of Customs of the PRC.
China Supplier Audits
When sourcing in China, it is essential to choose the right factory — one that can actually do what they say they will. A supplier assessment helps you determine whether or not a manufacturer can meet your requirements. As such, it is a helpful tool for quality assurance.
Supplier audits are also helpful for supplier quality management, and they allow you to get a higher-level view of how your Chinese factory is managing quality. This way, you can spot any problems at the process level before they turn into shipment-level issues.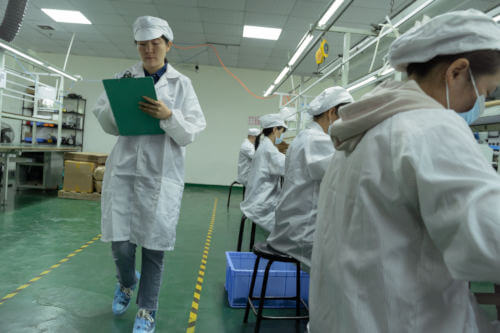 Types of China Factory Audits
You can hire us to conduct several types of audits, depending on your needs as a company.
China Lab Testing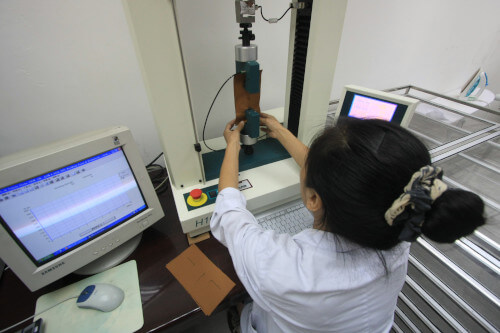 When receiving goods from China, they must comply with all regulations in the country of importation. Otherwise, you may receive costly fines or have to recall your products.
Laboratory testing lets you verify that your products do not contain hazardous substances and are made from your specified material. It can also help to test your products to specific performance standards.
We can arrange lab testing for:
Furniture
Textiles
Electronics
Homewares
Juvenile Products
And More
Inspections, Audits, and More From Insight Quality Services
Insight Quality is a US-owned quality control and assurance company from the Dallas, Texas area. Consider Insight Quality to address your overseas operations if you are:
Experiencing quality issues from your existing factory
Having failed audits affecting your factory shippable status
Needing to quickly implement corrective action plans
Without suitable backup suppliers if there are outages or overwhelming order volumes
Reach out and we will be happy to discuss your China quality control needs.
Schedule a Consultation
Reach out to discuss your inspection, audit, or lab testing needs in China.
Phone:
+1 (469) 299-4287 (USA)
+86 755 8945 2359 (China)
Email:
info@insight-quality.com
Schedule an Appointment
Address:
Shenzhen Insight Quality Inspection Co Ltd
深圳英赛特质量检测有限公司
Room 303, Cheng Tou Business Center, Qing Ling Road, Longgang District, Shenzhen, China 518172
深圳市龙岗区清林路城投商务中心303室