In manufacturing, both ethics and quality come into play in important ways. But, it's important to be able to differentiate the two. They are intimately related to each other, as  arises from three main factors: moral attitudes as a result of consciousness or awareness raising, culture as a result of education, and the application of standards as results of learning and training. Ethics amount to fundamental moral attitudes, binding values, and irrevocable standards.
Ethical norms and rules apply to business life. Quality matters in manufacturing, especially in terms of the quality of a product. The quality of a product is a combination of the features of design, production, continuity, and presentation that aim to meet consumer needs at the most economic level possible.
The two concepts seem to overlap over a large area in terms of their meanings. While ethical questions address "What is good and right for man and society?" they overlap with quality. Quality is concerned with designs of good and bad that guide our likes and actions. This questions our beliefs, actions, and experiences via a philosophical rhetoric with attributes of "good" or "bad," "right" or wrong," "ethical" or unethical" by rising above morality.
Quality concerns issues that are more life-like and concrete. But conceptually, the two terms serve the same purpose. Both concepts evoke what is good, fine, and right. The objective that both of these concepts wish to attain is to raise the standards.
So, while the ethics of a company sum up the business' mission and moral standpoint, quality in manufacturing represents the concrete practices that are seen as good and correct. Both concepts are important, especially when it comes to ensuring that business is done right. When a company has a set of ethics in place, there is a definite emphasis on quality. One essentially reflects the other.
Is it time to re-evaluate your company's ethics and quality but you don't know how to best accomplish this? Download our Free eBook to learn about the different inspection services offered today to find your best fit.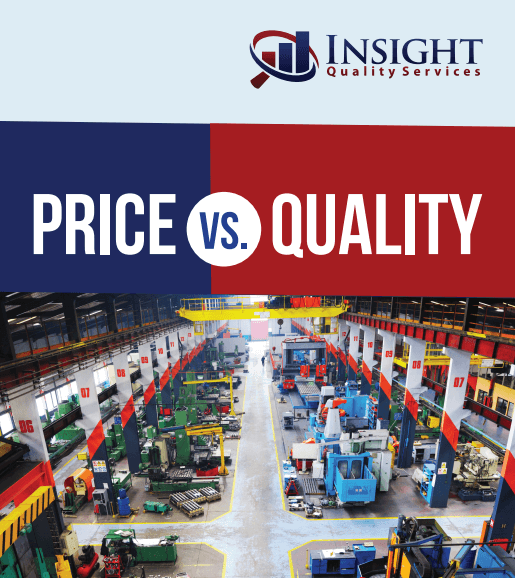 Free ebook
Stop Making the same silly quality mistake!
Learn the secrets to "high" quality products – that save you money!
Never be confused again by complicated quality data
see the steps to increase customers confidence in your brand