When manufacturing products overseas, it is vital to take all possible steps to ensure product quality. More than that, you must ensure that your products survive the journey from the factory to the port and then across the ocean to you.
Have you ever seen videos of airline workers handling luggage and tossing suitcases across the tarmac like giant rectangular baseballs?
If so, you know luggage is not always handled with the utmost care. And you may not realize it, but your cartons can receive similar treatment during their journey. As such, carton strength is a vital consideration.
A carton drop test is a procedure used to verify your carton can protect the products inside when being dropped multiple times and from different angles. Here are seven things you need to know about it.
#1 – ISTA 1A Lays Out the Accepted International Standards for Drop Tests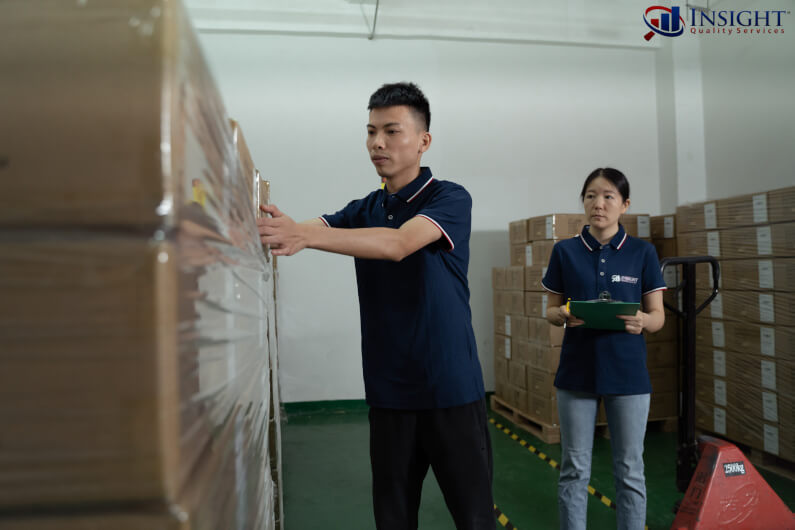 According to their website, the International Safe Transit Association (ISTA) is "an organization focused on the specific concerns of transport packaging." With that focus in mind, the association has developed many protocols, including ISTA 1A.
ISTA 1A outlines acceptable procedures for several tests, including vertical shock tests, alternative incline tests, and alternative horizontal tests. It also outlines the accepted international standard for carton drop tests.
The carton drop standard outlines the various standard heights from which to drop the cartons and the ten different dropping angles.
#2 – Drop Test Height (See Chart) is Determined by Carton Weight
You may be curious about what height an inspector should drop the carton from during a product inspection. We determine the drop height based on the weight of a carton. For example, based on the table below, you can see that:
A carton weighing less than 21 lbs (10 kg) would be dropped from a height of 30 inches (760 mm)
A carton weighing between 100 lbs (45 kg) and 150 lbs (68 kg) would be dropped from a height of 8 inches (200 mm).
#3 – Cartons are Dropped 10 Times During Testing (See Diagram)
When performing a drop test, the carton is dropped on its most fragile corner, three of its edges, and six of its faces. In the diagram below, you can see how the faces, edges, and corner are identified.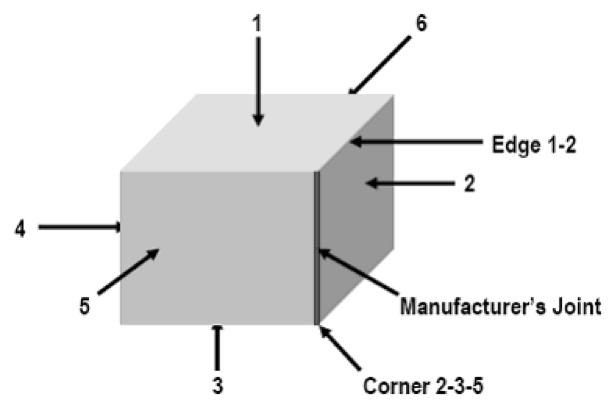 In the table below you can see the details of the drop sequence. The carton will be dropped a total of 10 times.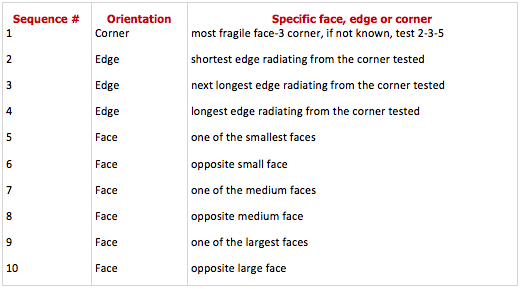 #4 – After the Drop Test, Your Carton is Opened to Determine a Pass or Fail Result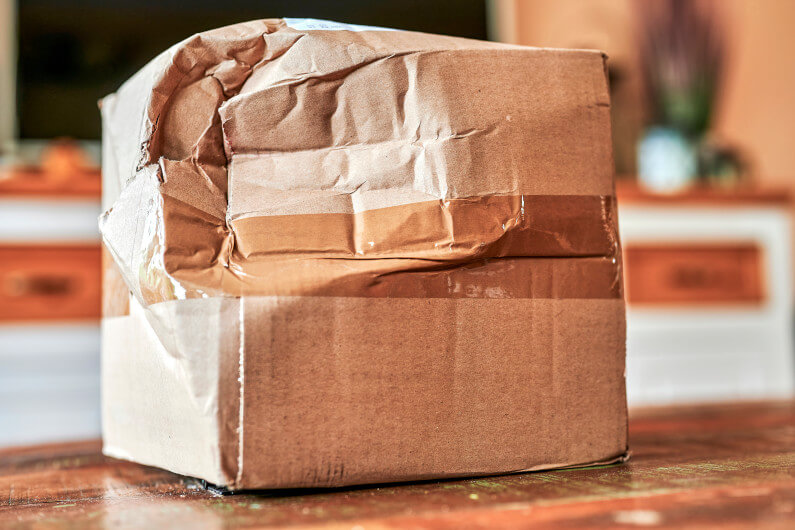 Once the carton has been dropped from the appropriate height 10 different times, it will now be opened. The drop test is failed if any of the following is found.
Damage to the export carton
Damage to the product packages inside
Scratches, dents, or other damage to products
The products are not functioning as expected
If your cartons fail the test, it essentially means that they are not strong enough.
#5 – Burst Strength is Key to Passing Drop Tests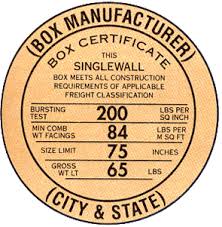 In order to ensure that your cartons are strong enough to pass a drop test, burst strength is one of the main considerations to keep in mind.
Burst strength is a measure of a box's resistance to rupturing. It is measured in Pounds per Square Inch (PSI). At Insight, we recommend using cartons with a burst strength of 200 PSI for protection against rupture. Master cartons should have a seal specifying the burst strength and carton manufacturer, generally on the bottom side of the carton.
This should be sufficient to pass standard drop tests. While some factories have the necessary equipment to test and verify burst strength most do not. It would be necessary to send a sample carton to a testing lab if necessary to verify burst strength.
#6 – ISTA 1A Outlines More Than Just Drop Test Standards
In addition to carton drop tests, ISTA 1A outlines procedures for vertical shock tests, alternative incline tests, and alternative horizontal tests.
These tests are much less common and aren't done by the average importer. They require the use of specialized equipment such as a shock test machine, incline impact tester and horizontal impact test system.
Drop tests, on the other hand, are fairly common.
#7 – Drop Tests Can be Done as Part of Your Pre-Shipment Inspection
A carton drop test is most valuable when done on your first shipment and it can be performed as part of any pre-shipment inspection. By including it in your quality control checks, you can help ensure that the cartons you use are less likely to rupture and cause damage to your products and packaging.
By using high-burst-strength cartons capable of passing a drop test, you can be more confident that your products will make it to the country of importation unharmed.
If you are thinking of conducting a pre-shipment inspection, we recommend learning more about our services or reading the following guide.
Free Guide
How to Prepare for an Inspection
Are you thinking of hiring a third-party inspection company? If so, you need to be properly prepared. No one knows your product better than you do. So, make sure you give your service provider the information they need to ensure that your inspections are a success. Download this free guide to successfully preparing for your product inspections.
Note: This article was originally posted in November of 2018 and updated in September of 2023