When you're selling consumer goods, regulatory compliance is a vital concern. Imagine you begin importing your product only to discover that a government agency has found harmful chemicals in it, and you are required to pay an enormous fine.
Or perhaps you've made claims that your product can stand up to repeated rigorous use. However, the product fails earlier than expected, and consumers start giving you one-star reviews.
You may be aware that lab testing is a way to avoid these types of scenarios. So here we'll talk about why you should test your products and how to work with a product testing laboratory to ensure quality and safety.
Why Should You Test Your Products?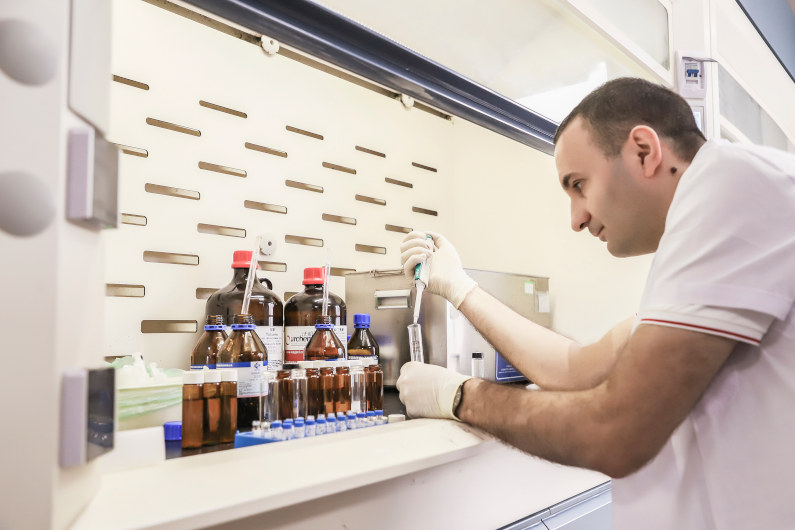 There are two primary reasons you would want to lab test your product.
Reason #1: Regulatory Compliance
Depending on the details of your product and your market, different regulations may apply. Lab testing enables you to meet regulatory requirements for your product in the jurisdictions where you sell it.
For example, if you're selling children's products in the United States, you must comply with CPSIA. This regulation limits the lead and phthalate content that is allowed in toys, clothing, furniture, and other goods intended for kids 12 years or younger. Lab testing will enable you to verify that these harmful chemicals are not present.
Reason #2: Performance Testing
Perhaps your brand makes claims about how your product stands up to repeated rigorous usage. Or maybe you want to verify its performance to meet specific industry standards.
For example, if you're a furniture manufacturer, you might performance test your office chairs to ANSI/BIFMA standards. By sending your chairs to a testing lab, they can put the products through various tests that verify how durable, safe, and sustainable they are.
So, what steps should you take if you are thinking about conducting lab tests?
Step One: Determine the Types of Tests You Need to Conduct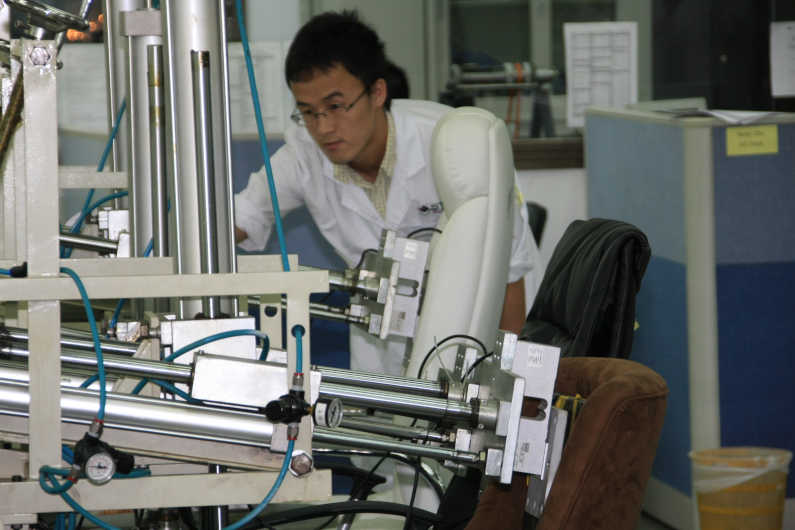 Depending on which regulations you need to comply with or which standards you wish to meet, you can determine which testing is most appropriate. It's vital to get familiar with the regulations that apply to your product before you start selling and determine if testing is required for you.
For example, if you're selling electronics in Europe, you might realize that you need to test your products to meet RoHS standards. This directive prohibits certain chemicals, including four heavy metals, two brominated families, and four phthalates. You can work with a lab to conduct tests and ensure that your products are compliant.
If you need help determining which regulations might apply to your goods, feel free to contact us. We partner with several product safety and compliance consultants who can help you determine this.
Step Two: Find the Right Product Testing Lab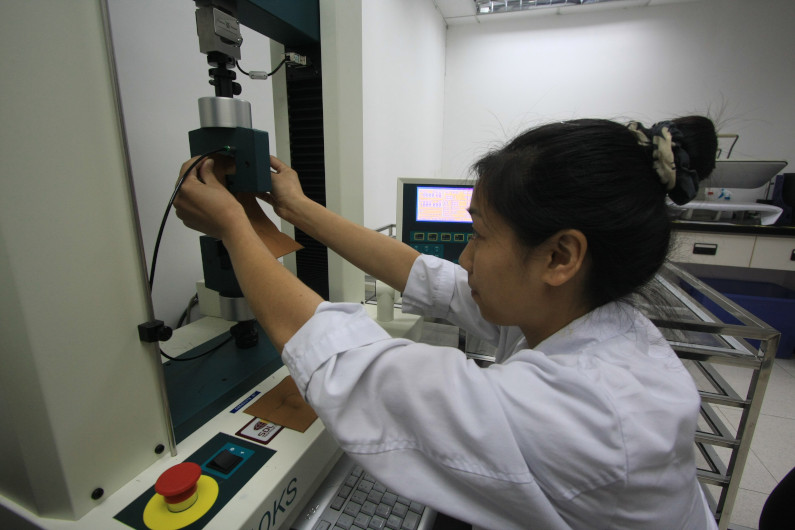 There are many testing labs in the world, but not all of them will meet your requirements. You have to find the right lab to work with; of course, they should be capable of conducting the specific test you need.
Additionally, you need to think about accreditation. Some regulations require you to work with labs from a particular list.
For example, if you sell children's products in the US, you must test them to comply with CPSIA and create a Children's Product Certificate. However, the Consumer Product Safety Commission (CPSC) will not accept testing from all labs. They maintain a list of accepted laboratories, and you must use one for the testing to be valid.
The lab should be in the country where you manufacture. So, if your factory is in China, you should find a Chinese lab. If they are in Vietnam, find an accepted Vietnamese lab. You can also consider working with a lab that is ISO 17025 certified.
If you need help finding a testing lab, we've partnered with several and can help you with testing management — feel free to reach out to discuss.
Step Three: Send Your Samples to the Lab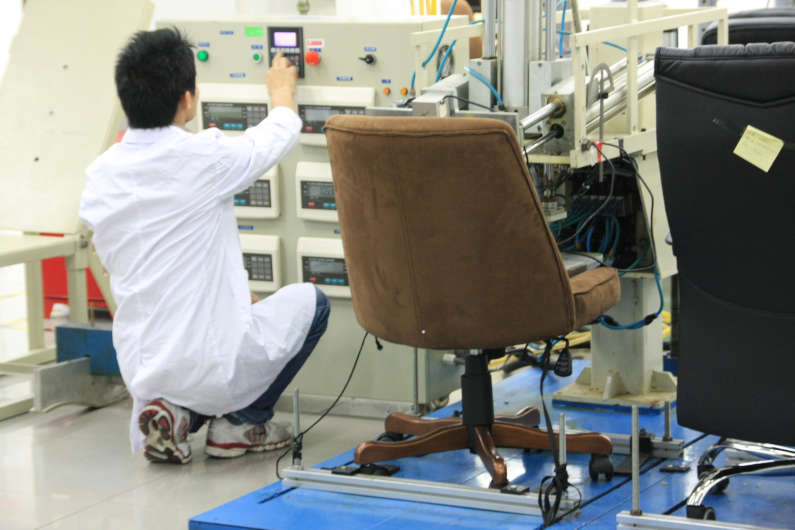 When it comes time to produce your goods, it is also time to send them to the lab for testing. Generally, testing should be completed as early as possible, so submit your testing request immediately after you've placed a purchase order with the factory.
The items you send for inspection should be pulled directly from bulk production. This ensures that the test results reflect the state of the actual goods consumers will receive. Once at least 10% of mass production is completed, you can have the items pulled and sent to the lab. They can then begin the necessary testing procedures.
Step Four: Review Your Results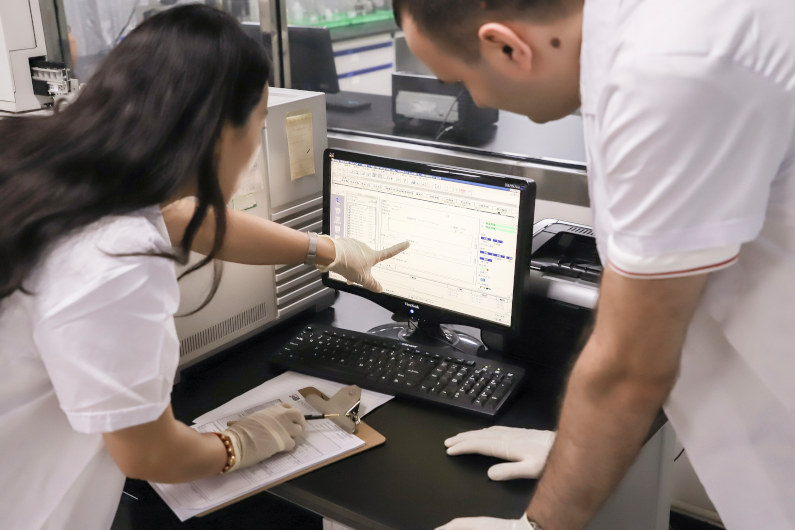 Once the laboratory has completed your tests, they will notify you of failures (if there are any) and then send your lab test report. If there are failures, you will need to work with your supplier to determine the appropriate corrective action.
For example, the factory might need to use a different batch of raw materials or talk to their component suppliers. Whatever the case, your report will give you insight into the problem so you can discuss it with your manufacturing partner.
You will now have either averted a crisis or received confirmation that everything is good to go.
Get Help From Insight Quality Services
At Insight, we help consumer product importers manage their testing programs through our lab testing services. If you are unsure of the compliance requirements for your specific product and jurisdiction, we can refer you to one of our compliance consultants.
Reach out to discuss your needs, or download our guide to getting started with lab tests.
Lab Testing: How to Get Started
As a consumer product importer, lab tests help you ensure that your products are compliant with regulations in the country of importation.
We've put together this guide to help you get started with lab testing so that you can make your products available for sale sooner rather than later. Avoid fines and customs issues by starting off on the right foot.