In July 2020, Nikon Corporation had to recall about 150 units of its Nikon F6 film camera after finding that it contained levels of dibutyl phthalate (DBP), which exceeded the amount allowed by the European Union's RoHS directive.
Importers who ship electrical and electronic products into the EU are generally aware of the RoHS (Restriction of Hazardous Substances) directive. But one thing that some aren't aware of is that there have been two amendments to it. In fact, if Nikon had made its Nikon F6 film camera sometime in 2007, they wouldn't have run afoul of the RoHS directive.
This article presents some key things you need to know about RoHS in the European Union, including the differences between RoHS 1 vs. RoHS 2 vs. RoHS 3. If you don't want to risk facing severe financial and legal consequences, it is essential that you understand this directive.
What is RoHS?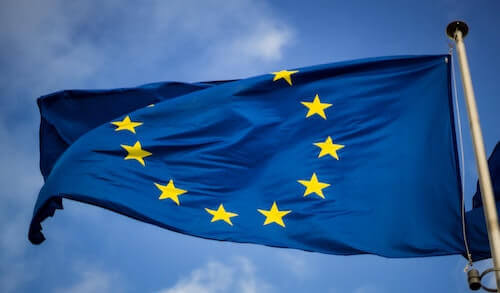 RoHS stands for "Restriction of Hazardous Substances," and this directive applies to electrical and electronic equipment sold in the European market. The goal of the directive is to reduce the environmental effect and health impacts of electronics.
Here is a list of the ten restricted substances and their acceptable limits under RoHS.
Mercury: < 0.1%
Cadmium: < 0.01%
Lead: < 0.1%
Hexavalent chromium: < 0.1%
Polybrominated Diphenyl Ethers: < 0.1%
Polybrominated Biphenyls: < 0.1%
Bis(2-Ethylhexyl) phthalate (DEHP) < 0.1%
Dibutyl phthalate (DPB) < 0.1%
Benzyl butyl phthalate (BBP) < 0.1%
Diisobutyl phthalate (DIBP) < 0.1%
Since the adoption of RoHS in 2002, there have been modifications to its scope and the responsibilities of EEE product importers. In fact, you could be importing an electrical product that satisfies the hazardous substance threshold requirement and still be RoHS non-compliant.
These scope modifications are seen in the different amendments of the RoHS, namely RoHS 2 and RoHS 3. Let's start by discussing the difference between RoHS 1 and RoHS 2.
The Difference Between RoHS 1 and RoHS 2
RoHS 1, also known as Directive 2002/95/EU, was published in 2002. Its scope was pretty simple: it restricted the use of the first six hazardous substances mentioned earlier. In addition, it required that all applicable products in the EU market after July 1, 2006, must pass the RoHS compliance.
The original version of the RoHS directive would later be revoked and replaced by RoHS 2 (also known as Recast RoHS 2 Directive 2011/65/EU) in July 2011. The RoHS 2 act simply expanded the scope of products covered in RoHS 1 and imposed new obligations on EEE importers and manufacturers.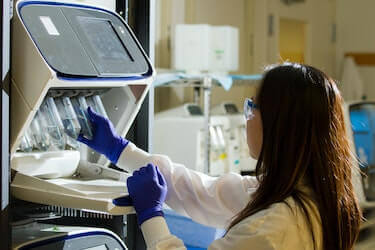 For instance, the RoHS 2 directive added medical devices and monitoring and control instruments to its categories of products and set different compliance deadlines for each category. RoHS 2 also provided a few exemptions to its rules, such as aerospace and military equipment, large-scale fixed installations (LSFI), non-road mobile machinery, and active implantable medical devices.
The RoHS 2 directive also mandated that importers or manufacturers of products under a RoHS category conduct a conformity assessment and affix CE markings on all compliant products.
The Introduction of RoHS 3 and its Implications
In 2015, RoHS was amended to include four additional substances to the original list of six. These substances include:
Bis(2-Ethylhexyl) phthalate (DEHP) < 0.1%
Dibutyl phthalate (DPB) < 0.1%
Benzyl butyl phthalate (BBP) < 0.1%
Diisobutyl phthalate (DIBP) < 0.1%
This amendment, also known as RoHS 3 or Directive 2015/863, took effect on July 22, 2019. RoHS 3 also adds "Category 11" products, which include 2-wheeled electric vehicles, vape pens, e-cigarettes, among others.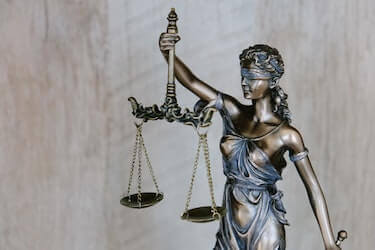 Non-compliance with RoHS 3 can lead to huge fines and legal consequences. For example, the UK typically imposes fines of up to £5,000 per non-compliant product. It gets worse in Germany as you could be paying fines of up to €30,000 per product and imprisoned for up to 2 years.
Aside from the penalties, there is more to worry about, especially if you've worked hard to grow your brand. Cases of RoHS non-compliance don't usually stay out of the public eye, no matter how minor the breach is. That's why you must ensure that your products meet all the requirements of RoHS.
Are You Conducting Lab Tests to Help Ensure Compliance?
In general, to maintain compliance with RoHS, REACH, and other pieces of legislation around the world, it's important to include lab testing in your quality control plan. At Insight, we have resources for lab testing. So feel free to reach out if you have questions about this service.
Also, we've put together a free lab testing guide that you can download if you are wondering how to get started.
Lab Testing: How to Get Started
As a consumer product importer, lab tests help you ensure that your products are compliant with regulations in the country of importation.
We've put together this guide to help you get started with lab testing so that you can make your products available for sale sooner rather than later. Avoid fines and customs issues by starting off on the right foot.