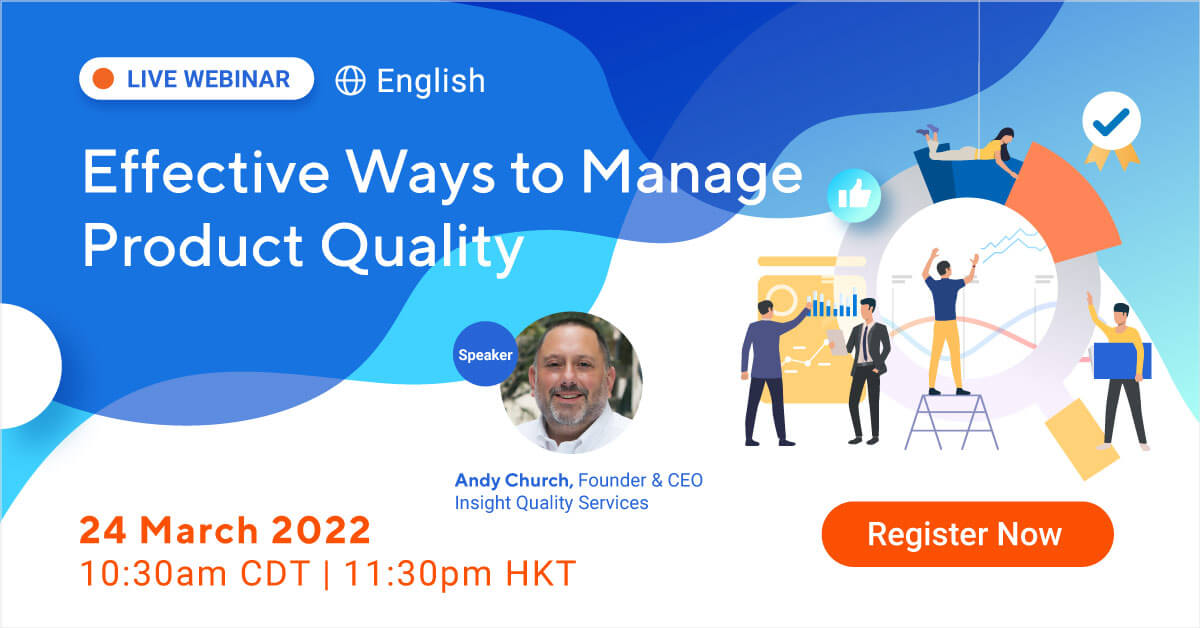 Does managing the product quality from your suppliers and factories, especially when they are far away, give you a severe headache?
We have partnered with HKTDC.com on an upcoming Sourcing webinar, in which our founder, Andy Church, will bring you essential tips, including:
How to manage product quality from afar
How to evaluate a manufacturer to ensure the best fit
How to manage the factory relationship and attain better quality
How to set up an ongoing QC program that fosters accountability
Specific quality concerns for Home products, Textiles, and Promotional or Gift items
Topic: Effective Ways to Manage Product Quality
Date: Mar 24, 2022 (Thu)
Time: 10:30 am CDT/ 11:30 am EDT
Guest Speaker: Andy Church, Founder & CEO, Insight Quality Services
Andy has over 20 years of product quality and compliance experience. He founded Insight Quality Services in 2014, and his team assists buyers to more effectively manage quality and compliance. Insight Quality Services provides product inspections, factory audits, and lab testing services in 18 countries around the world.
Registration is complimentary but reservation is required.