If you're regularly ordering large product volumes, you may have developed a container loading plan to ensure shipping efficiency. You may have also established packing and marking systems and taken other planning steps to minimize product damage. But how do you ensure that your supplier follows all instructions to a tee?
A container loading inspection helps ensure that a supplier loads the right products in the right quantities and follows your loading plans. An inspector supervises the loading process and verifies that all packaging materials, labels, and barcodes meet your specifications.
How do these inspections work, and how do you decide if you need one? Let's discuss that in more detail.
How are Container Loading Inspections Conducted?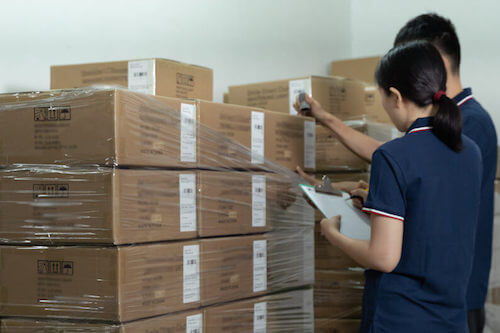 Once the factory has produced and packaged all the goods in your purchase order, they need to load them into a container for overseas shipping. You can send an internal inspector or hire a third party like Insight Quality Services to conduct the inspection and supervise loading.
Depending on your unique situation, you might inspect at a factory, warehouse, or port. While there, the inspector will verify that the master carton and pallet labeling match your requirements and that the container itself meets your needs.
The loading supervision may include the following checks:
Packing and marking status
Loading process
Condition and suitability of the container
Loading documents review
The inspector verifies that the supplier performs the loading and transportation processes as expected. They ensure that nothing goes missing along the way and that workers handle everything with the appropriate care. This helps ensure that your products will survive the overseas journey and arrive at their destination in the expected condition.
Are Loading Inspections Necessary for Your Situation?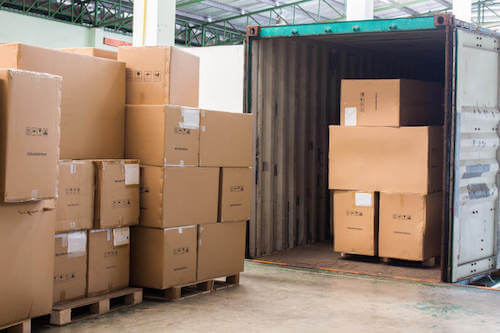 There are several types of inspections that you can conduct to verify the quality of your products at various production stages. These include pre-production, during production, and pre-shipment inspection.
While these various inspection types help ensure that the factory makes products precisely to your specifications, they don't account for the loading process. And things can quickly go wrong if mishandling occurs during loading. Conducting loading inspections helps ensure the supplier meets all your needs and those of the end customer.
Sending an internal inspector or hiring a loading inspection service like Insight Quality will help you verify:
The container meets your needs and is properly sealed
The quantity and type of products loaded match your purchase order
All labeling and barcodes match your specifications
Cartons are loaded carefully to avoid damaged goods
Workers follow your loading plans precisely as laid out
One scenario that might require a loading inspection is when you produce expensive, fragile products — for example, crystal vases, delicate artwork, or glass cabinets. Shipping these products requires that anyone handling them uses extreme care and loads them appropriately into the container.
Another scenario would be one where you're ordering many containers worth of goods per year and have developed a packing plan for efficient loading. Perhaps you've used free or paid container stuffing software to specify the exact positioning of all your cartons, and the individuals loading your container need to follow this process strictly.
A loading inspection is appropriate for any situation in which you would benefit from supervising the loading process.
Incorporating Container Loading Inspections into Your Plans
If you want to verify what your supplier is loading into the container and how they're doing it, you should think about conducting a container loading inspection. Many companies that regularly order full containers of goods think of these as another tool in their supply chain management toolkit.
They often have a robust quality control plan that includes pre-shipment, during production, pre-production, and loading inspections. By using all these tools at different times, they can manage their supplier relationships more effectively.
If you have further questions about conducting container loading inspections in China, Vietnam, or elsewhere, reach out to us at Insight Quality Services. We can help give you a better idea of whether they might be an appropriate tool for you.
Additionally, if you'd like to learn more about the relationship between the price of your products and their quality, we recommend the following guide.
Price vs. Quality: What You Need to Know
When you're making products to sell in the marketplace, you have to consider the tradeoffs between price and quality. Sometimes, producing better quality products can lead to paying a higher price for manufacturing.
Download our free white paper, Price vs. Quality, to learn how to produce great quality while keeping your costs low.