When you import goods from overseas or outsource manufacturing to a domestic partner, you must ensure that your products meet all specifications, legal requirements, and customer expectations.
Unfortunately, it becomes more challenging to accomplish this if you do not have your own presence at the factory. And if your supplier is halfway around the world, it becomes even more difficult.
To remedy this, many importers conduct third-party inspections before, during, or after production.
What exactly is a third-party inspection?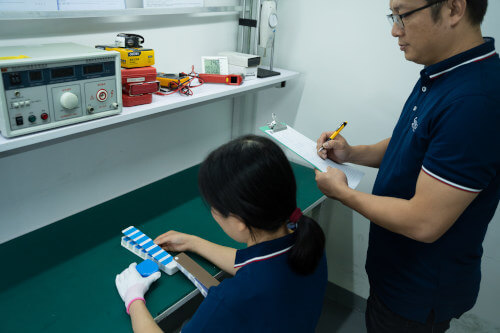 A third-party inspection is the evaluation or assessment of your goods for quality control purposes. As the name suggests, it is neither carried out by the factory nor by you, the buyer. Instead, you hire an independent third-party inspection company (like Insight) to conduct it.
If you have a presence near the factory, you could consider conducting your own product inspections. But it is essential to evaluate the pros and cons of doing so versus hiring a third party. Here we discuss the benefits of third-party inspections to help you make the best decision possible.
Who Should Conduct Product Inspections?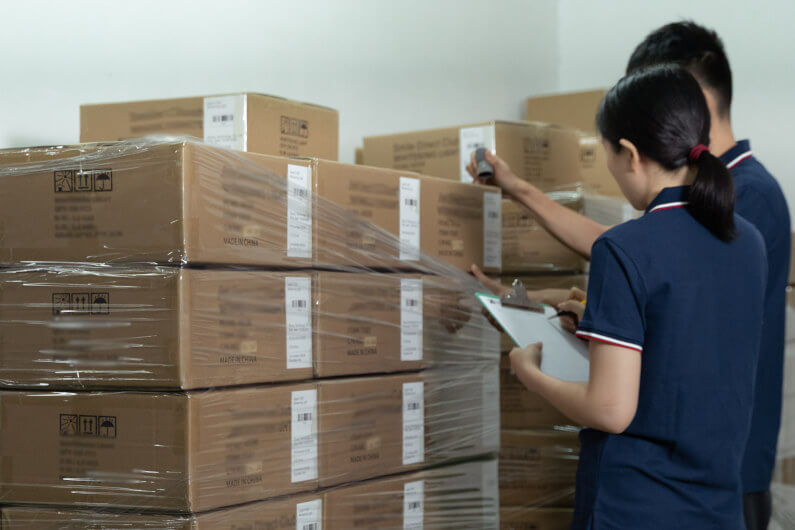 Product quality inspections can be carried out by either the manufacturer, the buyer, or a third-party inspection service.
Reputable factories should have their own quality control measures in place, and although they may have professionally-trained staff, their QC staff is always accountable to factory management. As such, the QC department's interests may not fully align with yours.
To hold your supplier accountable, you could choose to conduct periodic inspections yourself at the factory. But this requires you to have a presence near the facility and travel there regularly. If you are importing from overseas, this becomes incredibly complicated and may not be worth the cost.
This is where third-party quality control service providers come in. Since you are the one hiring them, they are not accountable to factory management. They will also have professionally-trained inspectors proficient in sampling methodologies like AQL (Acceptable Quality Limit).
What are the Benefits of Conducting a Third-Party Inspection?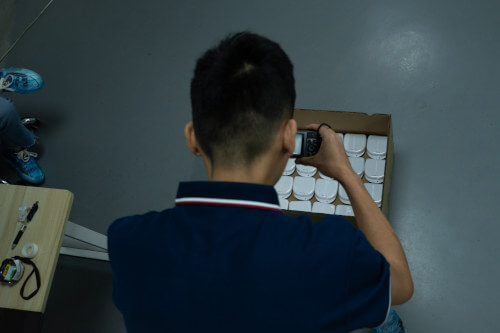 Some of the benefits of conducting a third-party inspection are:
Impartial Inspectors
Since a third-party inspector is not affiliated with the factory or your company, they will give an impartial, independent report. As such, you are more likely to get an accurate picture of your goods on the ground.
Qualified Inspectors
Third-party inspection agencies have the right qualifications, training, and experience when it comes to product inspections. You will find that some agencies specialize in a particular industry which means that they understand what to look for during the inspection process. They also may work faster and more efficiently, finishing the required inspection within a set period.
Cost-Effective
Unless your order volumes are high enough to justify a permanent presence near the factory, hiring an inspection company can help lower your costs. Inspectors can travel to the supplier's facility at any point in the production process, and you will only pay based on the "man-days" spent.
Increased Sales & Customer Satisfaction
Having your order inspected while it is still at the factory helps ensure that you receive quality goods. If you supply consistently high-quality goods, consumers are more likely to become loyal to your brand. As such, they may refer your products to friends and family and write about your brand on social media, leading to improved business outcomes.
Third-Party Product Inspections: Insight Quality Services Can Help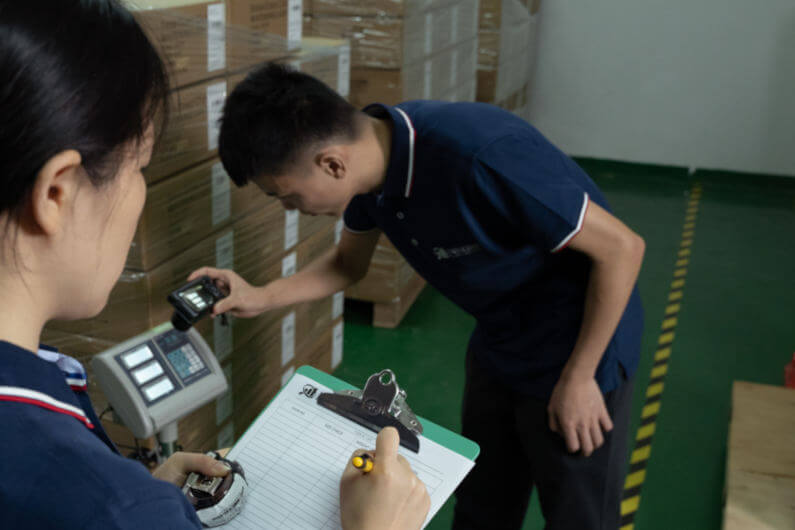 There are numerous advantages to having your goods inspected by a third-party inspection service, as outlined above. At Insight Quality Services, we have completed tens of thousands of inspections across 13 countries.
If you would like to know more about how we can assist you, reach out to us today. To understand the information you will get from a third-party inspection report, download a sample here.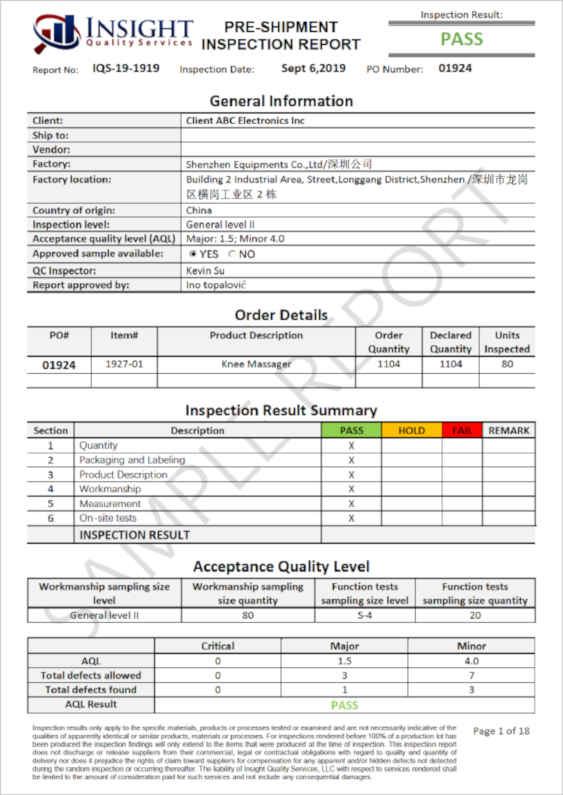 Download a Sample Inspection Report
Each time a product inspection is completed, we send you a report with the inspector's findings. This inspection report gives you key information about the condition of the lot inspected.
It shows the results of each check performed and includes a collection of photos taken by the inspector. The photos allow you to see the condition of the products and packaging exactly as they looked during the inspection.

Note: This article was first published in March of 2020 and updated in September of 2021