There is nothing like a global pandemic to make you rethink your supply chain strategy. Long before COVID-19 wreaked havoc on global markets, companies worldwide sought to mitigate supply chain risks. There was already a trend of limiting dependence on China through a "China Plus One" strategy.
As China's economy has grown, its labor costs have risen over time, and the country has shifted its focus to high-end manufacturing. In addition, the U.S.-China trade war has impacted the cost of products coming from the country. This has led many importers to consider options elsewhere. But the events of 2020 have led to an even stronger push to diversify manufacturing locations.
This has put the spotlight on India, which has emerged as a potential manufacturing hub for companies around the globe. So, does India have what it takes to become a credible alternative on the manufacturing world stage?
Here we discuss the key factors businesses should consider when looking to move their manufacturing bases to India. We also discuss how it compares to other countries in the region.
What are India's Top Exports?
Below is a list of India's highest-value export product groups during 2019 and each category's share of total exports.
India's Top 10 Export Product Groups
Mineral fuels including oil: US$44.1 billion (13.7% of total exports)
Gems, precious metals: $36.7 billion (11.4%)
Machinery including computers: $21.2 billion (6.6%)
Organic chemicals: $18.3 billion (5.7%)
Vehicles: $17.2 billion (5.3%)
Pharmaceuticals: $16.1 billion (5%)
Electrical machinery, equipment: $14.7 billion (4.5%)
Iron, steel: $9.7 billion (3%)
Clothing, accessories (not knit or crochet): $8.6 billion (2.7%)
Knit or crochet clothing, accessories: $7.9 billion (2.5%)
(Source)
It is also worth noting that:
India's top 10 exports accounted for about 60% of the overall value of its global shipments.
India lags behind other Asian countries including China, Taiwan, Thailand, and Malaysia in computer device exports. Some analysts predict that India has the potential to scale up its laptop and tablet manufacturing capacity to US$ 100 billion by 2025 to become its top export.
Prominent car manufacturers including Tesla, Kia, and General Motors recently announced notable investments in automobile manufacturing in India. This will boost its prominence in the auto industry.
The Indian government has taken many initiatives in the last decade to boost growth in its manufacturing sector.
The Make in India Initiative – Real Effects on the Manufacturing Industry
In 2014, Prime Minister Narendra Modi introduced the much-discussed Make in India Initiative. It aims to:
Attract foreign investment
Enhance skill development
Build world-class infrastructure
Strengthen India's manufacturing sector
This program has led to a rapid increase in Foreign Direct Investment (FDI). Total FDI inflow grew by 55% from the six-year period of 2008-2014 to the period of 2014-2020. Significant reforms to the manufacturing sector have contributed to this, including key policy changes and relaxed corporate taxes
But despite making considerable progress in many areas, India still lacks infrastructure. This has been a major impediment to its competitiveness as a leading global manufacturing destination.
How India's Infrastructure Fares After a Decade of Heavy Investment
The rapid growth of the Indian economy in the past decade has put a heavy strain on critical infrastructure. This includes electricity, roads, railways, ports, airports, irrigation, water supply, and sanitation systems — infrastructure that was already inadequate from the outset.
Between 2008 and 2017, the Indian government spent $1.1 trillion on infrastructure, working in parallel with the Make in India campaign. They made massive investments in roads, highways, freight corridors, port modernization, and power generation.
These investments, plus major policy reforms, have helped improve India's Ease of Doing Business ranking. The country rose from 130th in 2016 to 63rd in 2020 out of 190 countries. China still ranks much higher at 31st, along with Thailand (21) and Malaysia (12). India has surpassed direct neighbors such as Sri Lanka (99) and Pakistan (108).
Logistics is another crucial factor in the manufacturing industry. The World Bank's Logistics Performance Index (LPI) benchmarks countries using indicators such as customs, infrastructure, and timeliness.
In 2018, India ranked 44, with China at 26. Other Asian manufacturing destinations ranked as follows: Thailand (32), Vietnam (39), Malaysia (41), Indonesia (46), and the Philippines (60). Despite massive improvements, India still has a long way to go to compete with China's well-established systems and world-class infrastructure.
The location you may be considering to set-up operations in India requires careful assessment. An area that ticks all the boxes in terms of infrastructure and logistics may have higher-than-expected labor costs or lack the skilled labor you require.
The Current State of India's Labor Force
India has the world's second-largest workforce at 500 million, lagging only behind China which boasts 780 million. The rise in China's labor costs has made it more attractive for investors to consider India for the manufacture of low-cost, labor-intensive goods.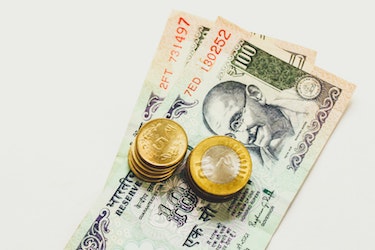 China's lowest minimum wage of $182 per month in some provinces is nearly triple India's national minimum wage of $62 per month. That gap is much smaller in the two capitals ($383 in Beijing, and $235 in Delhi), but the difference remains significant.
India's manufacturing sector possesses strong technical and engineering capabilities and a high level of expertise. But the average skill level of the labor force is lower than many of its competitors in the region. In the 2017 Human Capital Report, India was ranked 103rd for the knowledge and skills of its labor force while China ranked 34th out of 130 countries.
The Indian government has taken many steps to incentivize the upskilling of workers and increase the labor participation rate (particularly for women). It is also estimated that over two-thirds of India's population is under the age of 35. And with China's aging population, it's predicted that by 2027, India will have the largest workforce in the world.
Is Manufacturing in India a Viable Option for Your Business?
The Indian government has made considerable efforts to strengthen its manufacturing sector. Its labor market offers cost advantages, but it still lags behind China and other regional competitors in many areas.
Despite this, India could still be a good location to set up your manufacturing base, but this depends on the goods you intend to produce. This makes it critical for you to do your research.
India is a vast country that boasts plenty of natural resources. Its proximity to China also might allow for easy access to materials and components for production. Many Indians speak fluent English too, which can be a major selling point for some businesses.
Laws and policies that apply to foreign investors can differ between states. So it is important to become familiar with legal and administrative systems within the areas you are considering. You should also consider whether a location has adequate infrastructure, a workforce with the relevant skills, and acceptable labor costs.
If you are considering new suppliers in South Asia or elsewhere, we recommend reading 5 Sourcing Mistakes: A Guide for Importers.
Free Download: 5 Product Sourcing Mistakes
When you work with a new supplier in a low-cost country, you need to understand what you're getting yourself into and take all the necessary precautions.
There are certain mistakes that we see importers making all the time — mistakes that can be avoided with the proper mindset and preparation. Learn what they are and how to avoid them.