When you are preparing to sell a children's product in the United States — whether it's a stroller, board game, baby crib, or something else — adding warning labels to it can be an essential part of ensuring regulatory compliance.
Depending on the details of your product, requirements will vary, which is why it is essential to do the necessary in-depth research or hire a consultant to help you verify what you need to include.
Here, we've provided three common examples of warning labels for children's products. This list is by no means exhaustive, and you should not take this as legal advice for your specific situation, but it should serve as a good general introduction to warning labels.
Why are Warning Labels Important on Children's Products?

No parent wants their child to get injured or die from swallowing a small toy part or getting strangled by a seatbelt. Warning labels help inform consumers about the risks associated with a product and its age-appropriateness.
Some products may only be suitable for children above a certain age — generally three years old. So these products must clarify the intended age range.
There have been instances of suffocation due to improper use of toddler carriers, cradles, and bassinets. Warning labels can help clarify a product's proper use to avoid any unfortunate accidents that might lead to devastating consequences.
Many of the rules around children's products in the US stem from CPSIA (The Consumer Product Safety Improvement Act), and there are ASTM standards associated with CPSIA. For example, ASTM F2388 is a safety specification for baby changing products, and it includes specific labeling requirements.
If your product falls into a category related to a specific ASTM standard, you must follow all relevant rules. You may need to add warning labels to your product and packaging, similar to the warnings below.
1. Choking Hazard Warning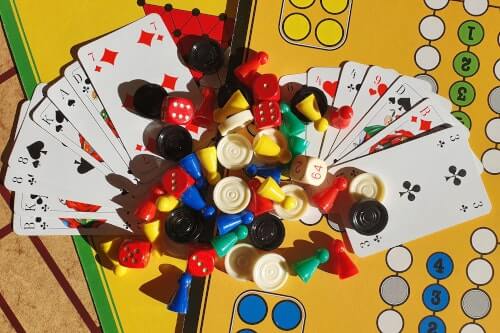 Example – Children's Board Game With Small Parts
––––––––––––––
⚠WARNING:
CHOKING HAZARD–Small parts. Not for children under 3 yrs.
––––––––––––––
A Choking Hazard Warning May be Required For:
Board Games
A Small Ball
Marbles
Latex Balloons
Other Products with Small Parts
Regulations & Standards That Might be Relevant:
Small Parts for Toys and Children's Products Business Guidance (CPSC)
§ 1500.20 Labeling requirement for advertising toys and games. (eCFR)
2. Strangulation Hazard Warning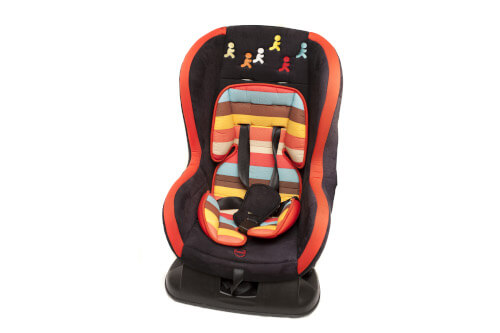 Example – Child's Car Seat
––––––––––––––
⚠WARNING
Children have STRANGLED in loose or partially buckled harness straps. Fully restrain the child even when carrier is used outside the vehicle.
––––––––––––––
A Strangulation Hazard Warning May be Required For:
Car Seats/Carriers
Full-Sized Cribs
A Crib Mattress
Non-Full-Sized Crib
A Stroller
Other Similar Products
Standards That Might be Relevant:
ASTM F833
ASTM F2933
ASTM F406
3. Suffocation Hazard Warning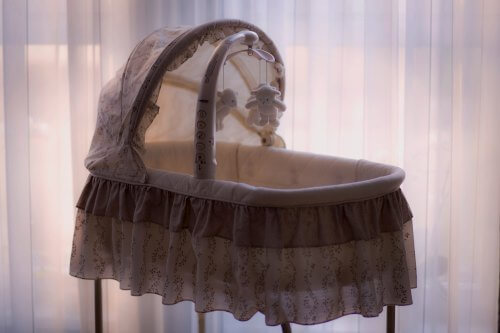 Example – Bassinet
––––––––––––––
⚠WARNING:
SUFFOCATION HAZARD:
Infants have suffocated:
• In gaps between extra padding and side of the bassinet/cradle, and
• On soft bedding
Use only the pad provided by manufacturer. NEVER add a pillow, comforter, or another mattress for padding.
––––––––––––––
A Suffocation Warning May be Required For:
Cradles
Bassinets
Toddler Carriers
Baby Changing Pads
Other Similar Products
Standards That Might be Relevant:
ASTM F2194
ASTM F2236
ASTM F2388
Make Sure You Don't Ignore Warning Label Requirements
Hopefully, by now, you understand the intent behind US warning label requirements for children's products and have a starting point for doing more in-depth research.
To ensure that your products do not violate US laws, we strongly recommend that you consider hiring a consultant to help you navigate the regulatory requirements for your product.
If you need assistance, feel free to reach out to us, and we can connect you with our partner consultants. We wish you the best of luck in ensuring the safety and compliance of your product!
Also, if your product requires lab testing, we recommend downloading the guide below.
Lab Testing: How to Get Started
As a consumer product importer, lab tests help you ensure that your products are compliant with regulations in the country of importation.
We've put together this guide to help you get started with lab testing so that you can make your products available for sale sooner rather than later. Avoid fines and customs issues by starting off on the right foot.