In July 2021, the US Consumer Product Safety Commission (CPSC) filed a complaint against Amazon over the sale of hazardous products, including 24,000 carbon monoxide detectors and 400,000 hair dryers that failed to protect users from shock and electrocution. As a result, Amazon is constantly refining its seller policy and product standards to comply with cross-country regulations.
For instance, Amazon is promising to compensate customers for defective products sold on its platform. Also, Amazon now vets products at different stages through the lens of various legislations and the company's compliance policy. Consumer products that fail to satisfy these requirements and policies are likely to be delisted or recalled.
But this is just one among the many issues you might face as a consumer product importer (or seller) on Amazon.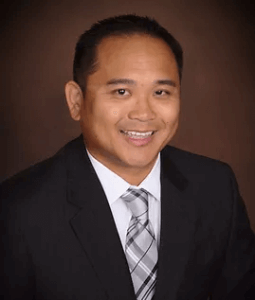 Recently, we sat down for an insightful conversation with Paul Chen, founder of P.C. Squared Consultants (Pictured on the left).
We talked about the different compliance issues that sellers, particularly small startups and medium-sized companies, face while selling on Amazon.
Paul is an expert on product safety and compliance with 19 years of experience in the industry. Before starting his consultancy, he worked for Walmart Inc., managing their compliance testing and auditing programs. Here are five key takeaways from the conversation.
#1 Knowledge of Product Hazards
A recent in-depth report by the Wall Street Journal (WSJ) highlighted that many children's toys listed on Amazon failed tests based on U.S. safety standards. And many sellers have been caught off-guard by Amazon after their products were suddenly classified as children's products requiring CPSIA certifications.
Expert knowledge of product-centric compliance requirements is crucial for selling on Amazon. For instance, consumer product importers are required to label their products according to the Globally Harmonized System of Classification and Labeling of Chemicals (GHS) standards. This standard helps to classify and communicate the hazardous properties of industrial and consumer chemicals.
But this is just one among the several compliance certifications you need to have.
Amazon Sellers Central provides a comprehensive list of compliance documents to be submitted for specific products. However, you are responsible for ensuring compliance with federal and local laws while doing business.
The internet (and your favorite search engines) can help if your product is simple. But we recommend that you seek specialized legal help if you're looking to sell products classified as hazmat by Amazon. These products require additional compliance certifications like the 49 CFR, IATA DGR, GHS, IMDG Code, and ICAO Technical Instructions.
#2 Give Due Importance to State Laws
Consumer product importers are generally aware of the necessary federal regulations like the US Environmental Protection Agency (EPA), Food and Drug Administration (FDA), CPSC, and a host of state regulations. However, most importers overlook the state laws.
"…Each individual state has the legal right to come up with their own laws that go above and beyond the federal requirements," says Paul.
For example, California has many special laws regulating a broad range of products. If you plan to sell auto parts, air purifiers, gas-powered engines, and portable gas in the state, then you must get an additional Executive Order (E.O.) number from your manufacturer (or supplier).
Likewise, all composite wood products must meet CARB formaldehyde emissions standards, and almost all electrical appliances must satisfy the CEC minimum efficiency standards and requirements. In serious violations like Proposition 65 Warnings, the retail seller can be held responsible.
#3 Regulations Are Evolving
Regulations are not going away. Instead, they are evolving as consumer awareness increases and new research into the hazards of certain chemicals used in the manufacturing of consumer goods comes to light.
PFAS, a chemical widely used as a water-repellent in clothing, paint coatings, and non-stick cookware, is now known to be carcinogenicㅡwhich means they have the potential to cause cancer. As a result, seven states, including Connecticut, Minnesota, Maine, Vermont, and Washington, have enacted laws banning PFAS in food packaging. New York's latest ban will take effect from 31st December 2022, after which it would be illegal to distribute or sell food packaging with intentionally added PFAS.
Regulations on cosmetics sold on Amazon are likely to get stringent as FDA rethinks its role in the self-regulatory industry. In addition, Amazon is already tightening its regulatory process for dietary supplements that now require certifications to avoid label claim violations.
Small and mid-sized companies are at more risk due to these evolving guidelines since they typically cannot afford a legal team of their own.
#4 Choose Your Manufacturers Wisely
Small and medium-sized businesses that import finished goods from abroad often leave the compliance and certification to the manufacturers. The truth is that many consumer product manufacturers based abroad are as good as their local laws; they usually don't test products to meet the US standards.
When you rely on such manufacturers, you're likely going to miss some essential documentation, and the effect can be catastrophic. For instance, it might lead to delays in product listings, delistings, listing restrictions, relabeling, product recall, penalties, and loss of goodwill.
One way to mitigate this is by ensuring compliance as early as possible. There are several top-tier quality control companies (like Insight Quality) providing factory audits and lab testing services. They can help you visit your manufacturer's facility, ensuring that they meet all the required regulations and standards needed for your product.
#5 Treat Compliance as Insurance
Compliance is vital if you plan to sell on Amazon. It should be treated as insurance since the associated risk is very high. Being caught on the wrong side of regulations can tarnish your brand image, make you lose credibility, and attract huge fines and penalties from different stakeholders.
Rectifying non-compliance is not only costly, but it can also disrupt your supply chain. For instance, once Amazon flags your product, you will receive a Product Compliance Request (PCR) and are required to make an appeal to Amazon support with supporting documents to get your product approved and listed again. In the best-case scenarioㅡand, don't ever count on the best-scenarioㅡyou're looking at a minimum of two days of response time.
"Most of my clients seek my services only after they have had their black-swan event. Invest into compliance now before it's too late," says Paul. A deep understanding of compliance terms will help achieve long-term success without worrying about sudden business shocks.
If you have never conducted lab tests and are thinking about getting started, we recommend the following guide.
Lab Testing: How to Get Started
As a consumer product importer, lab tests help you ensure that your products are compliant with regulations in the country of importation.
We've put together this guide to help you get started with lab testing so that you can make your products available for sale sooner rather than later. Avoid fines and customs issues by starting off on the right foot.