When you import products from Asia, Latin America, or anywhere else, you must follow all regulations that apply to your product. Otherwise, you might face unexpected fines and penalties that can be disastrous for your business.
Many companies importing to the US need to provide a General Certificate of conformity (GCC) with each shipment. If it's required for your product and you don't include it, you may be penalized or lose your goods.
Here we discuss what a GCC is, the types of products it is required for, and how to produce one.
What is a General Certificate of Conformity?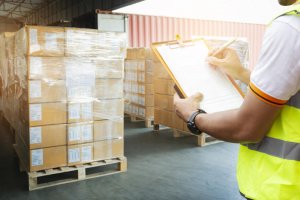 A GCC is a document issued by an importer or manufacturer to show that the goods in their shipment comply with the US Consumer Product Safety Commission (CPSC) standards.
A General Certificate of Conformity is required for specific general use products. The CPSC provides a list of these products on its website. They include bicycle helmets, cigarette lighters, bunk beds, apparel, and various other goods.
Importers or manufacturers that ship these products into the US must support their GCC with records obtained from a reasonable testing program. They must provide all test results in English.
Federal law requires that you provide a copy of your certificate to the CPSC and Customs upon request. You can issue the certificate in print form or electronically. If you opt for an electronic GCC, you should put a link to it on each invoice. You should also ensure that it's easily accessible to avoid unnecessary delays at Customs.
Is a GCC Required for Your Product?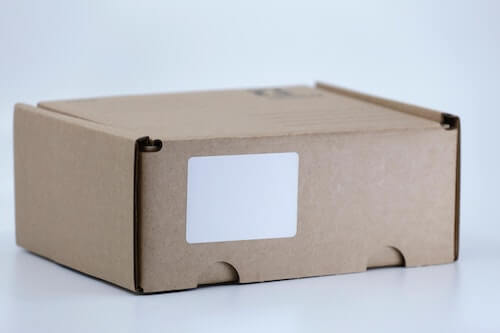 Not all products require a GCC. You only need one if your product is listed on the CPSC website. For example, bicycle helmets, cigarette lighters, garage door openers, carpets, mattresses, and fireworks are all on the list. Here is the comprehensive list of products that require the certificate.
What is the Difference Between a GCC and a Children's Product Certificate?
A GCC is issued to show compliance for specific general use products. A Children's Product Certificate (CPC), on the other hand, is required for products targeted at kids aged 12 or younger.
A Children's Product Certificate is dependent on test results from a CPSC-approved lab and must be in English. A Children's Product Certificate is mandatory for all children's products.
How do You Get a General Certificate of Conformity?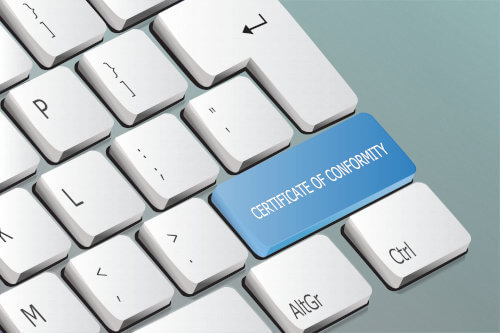 A General Certificate of Conformity is not something you "get" from a government body or company. Instead, it is a document that you must create yourself.
If you are importing goods from overseas or producing them domestically, the legal responsibility for issuing a GCC falls on you. This is true even if a third party laboratory or other company has helped you draft the document.
Guidelines for Creating a GCC
There is no specific format for a GCC, and the manufacturer or importer can prepare one on their computer as long as it includes all the needed elements. These include:
Identification of the product
Citation to the safety regulation to which the product is being certified
Identification of the importer/manufacturer
Contact information
Date and place of product manufacture
Date and place for product testing
Identification of your third-party lab, if required
View the official guidelines on the CPSC website for specific requirements.
Sample General Certificate of Conformity
This is an example of a GCC for men's chino pants taken directly from the CPSC website.
1. Identification of the product covered by this certificate:
Men's chino pants model CH-123 (Sizes 28-36)
2. Citation to each CPSC product safety regulation to which this product is being certified:
16 CFR Part 1610, Standard for the Flammability of Clothing Textiles.
3. Identification of the importer or domestic manufacturer certifying compliance of the product:
Chino Pants Importers
123 Fabric Way
Smithfield, IL 12345
(538) 555-1212
4. Contact information for the individual maintaining records of test results:
Bob Smith, Compliance Manager
Chino Pants Importers
123 Fabric Way
Smithfield, IL 12345
(538) 555-1212, bsmith@chinos1.net
5. Date and place where this product was manufactured:
September 2011, Svay Rieng Province, Cambodia
6. Date and place where this product was tested:
N/A. Exempted from testing per 16 CFR § 1610(1)(d)
7. Identification of a third-party laboratory on whose testing the certificate depends:
N/A
What Testing Does Your Product Require?
There is no one-size-fits-all answer to this question. Before you begin importing and selling your product, you need to figure out which regulations apply to it and what type of testing, if any, your product requires.
There are all sorts of regulatory requirements for different products, so you either need to do careful research or hire an experienced consultant to help you. Recently, we put together an article about how to ensure product safety and compliance before selling your goods. It's worth looking at if you are trying to figure out where to start.
The CPSC offers many resources, such as a table of regulated products, which lists various types of products and the rules that apply to them. They also have a tool called the regulatory robot, which you can use to discover regulatory requirements.
How to Test Your Products
The CPSC requires that importers and manufacturers of general use non-children's products carry out a 'reasonable testing program' if there are any consumer product safety rules that apply to them. Currently, no regulations specify the requirements for a reasonable testing program for general products.
However, the CPSC indicates that such testing should provide a high degree of assurance that the product meets the set safety standards. Testing for general non-children's products can be carried out by any laboratory, whether in-house or by a third party.
If you need help testing your product, Insight offers testing management services together with CPSC-accepted labs. Feel free to reach out to us if you have any questions, and if you'd like to learn more about lab testing, we recommend downloading the following guide.
Lab Testing: How to Get Started
As a consumer product importer, lab tests help you ensure that your products are compliant with regulations in the country of importation.
We've put together this guide to help you get started with lab testing so that you can make your products available for sale sooner rather than later. Avoid fines and customs issues by starting off on the right foot.
Please Note: This article was originally published in August 2020 and was updated in June 2022