The last few years have been tumultuous for businesses with international supply chains. And for those importing from China, the pandemic has only added to complications like tariffs and strained relations with the US.
China's strict pandemic controls have led to random lockdowns that affected factories and ports. And companies have had trouble sending representatives to meet with suppliers face-to-face.
However, things seem to be turning a corner at the end of 2022. Let's talk about what is unfolding right now in China as we prepare for 2023.
The Chinese Government Has Changed its Tone on Covid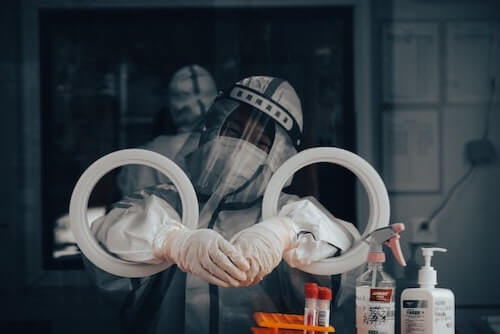 While many countries have treated Omicron, which emerged at the end of 2021, as a less deadly variant of the virus, China did not — until now. Since the end of November, there's been a significant shift in how government representatives and news agencies talk about the pandemic.
On November 30, Vice Premier Sun Chunlan stated that "The country is facing a new situation and new tasks in epidemic prevention and control as the pathogenicity of the Omicron virus weakens, more people are vaccinated and experience in containing the virus is accumulated."
This is in stark contrast to her statements from April of this year when she stressed "unswerving adherence to the dynamic zero-COVID approach" as Shanghai went into a two-month lockdown.
Has this change in tone come with policy changes?
China's Covid Policies are Also Being Toned Down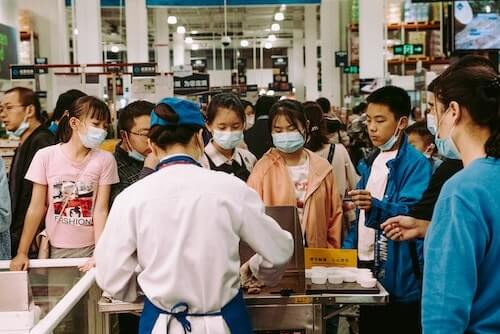 Since the Vice Premier made her statements at the end of November, various government and news agencies have released announcements of policy relaxations almost daily.
It began with multiple cities, such as Shenzhen (where our office is located), closing down nucleic acid testing sites. Residents were previously required to get tested constantly to ride public transport or enter public spaces like supermarkets, but many of these requirements have gone away.
Just yesterday, the government announced that "China will no longer require negative PCR COVID-19 tests, health codes and upon-arrival tests for cross-region people flows." Such codes have made it difficult to travel around China for most of the year.
The same announcement even mentioned that "asymptomatic patients and cases with mild symptoms can undergo home quarantine." This is a considerable change — previously, all positive cases were required to go to centralized quarantine facilities for isolation from the general public.
Things seem to be changing daily, and any news that comes out becomes out of date quickly.
How Will These Changes Impact Your Factories and Inspectors?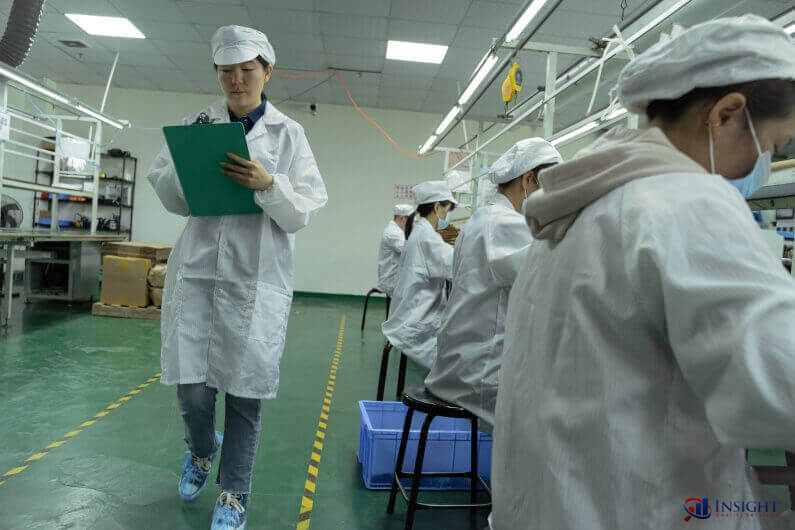 As China enters a new phase and moves toward "living with Covid," there are various ways this might impact your orders and relationships with Chinese suppliers. While we don't know the future, here are two things to watch out for and two things to look forward to.
Things to Watch Out For
1) Uneven policies throughout the country could cause hiccups.
Since different cities and provinces will interpret and apply rules differently, there may be challenges with travel between them. We've seen some large factories in Guangdong set their own requirements for inspector visits, too, such as requiring testing three days in a row before arrival.
2) A surge in cases could lead to more sick workers.
Because most people in China have never been exposed to Covid, there will likely be a big wave of cases. At some point, this might result in more workers being unable to come to the factory. Factories may impose their own strict requirements to prevent outbreaks among employees living in dormitories.
Things to Look Forward To
1) The situation should eventually smooth out.
Although there will likely be hiccups as we go into 2023, different parts of the country should get on the same page eventually. China seems to be entering a new phase of living with Covid, and there should be less concern about strict Covid policies impacting supply chains.
2) It will probably become easier to get into and out of China.
It has been challenging for many importers who want to go to China to meet with suppliers and work out issues in person. As things progress, it will likely become more and more possible for them to do so.
In general, there is a feeling in China that things will become more normal in 2023. Have you had any discussions with your suppliers recently?
Are You Seeing Any Changes With Your Chinese Suppliers?
If you've talked to your suppliers in China, you may have noticed a change in tone. If you've gained any insights from your discussions with them, we'd like to hear about it. Leave a comment below to share your thoughts.