Many importers have chosen to diversify their manufacturing locations in recent years to include European countries. This trend accelerated when the COVID-19 pandemic started wreaking havoc on global economies and markets.
Turkey is among a few nations that have emerged as attractive destinations for buyers in a broad range of industries — but there are some key factors to consider before sourcing there. You should know about the country's economy, top exports, infrastructure, and labor force.
Here, we discuss these key factors and provide essential information about Turkish manufacturing to help you make an informed decision.
What are Turkey's Top Exports?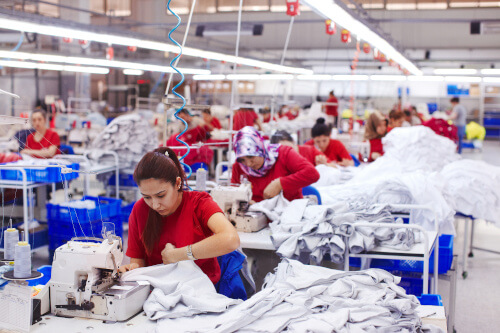 Turkey's economy has experienced impressive growth in the last decade. For instance, Turkey's economy grew by 11% in 2021, with their Gross Domestic Product (GDP) increasing by 42.8% and reaching $518 Billion (its highest in a decade). Among the many factors contributing to this growth, production (and exportation) of goods and services is high on the list.
Here is a list of Turkey's top 10 export categories:
Vehicles ($22.1 Billion)
Machinery, including computers ($16.8 Billion)
Electrical machinery, equipment ($9.3 Billion)
Iron, steel ($8.8 Billion)
Knit or crochet clothing, accessories ($8.4 Billion)
Plastics, plastic articles ($7 Billion)
Gems, precious metals ($6.7 Billion)
Clothing, accessories ($6.6 Billion)
Articles of iron and steel ($6.4 Billion)
Fruits, nuts ($4.8 Billion)
(Source)
Turkey is a strong engineering design and production hub for the global automotive industry value chain.
For instance, the country's automotive industry was ranked 5th in Europe and 15th largest in the world based on production capacity in 2018. In addition, automotive manufacturing companies like Ford Otosan, Mercedes-Benz, and Oyak-Renault produced over 850,000 vehicles combined in Turkey in the pandemic-ridden 2020.
The disruption caused by the global pandemic has prompted international fashion retailers (especially in Europe) to look for alternatives to countries like China and Vietnam. This has caused the Turkish ready-to-wear clothing industry to experience a big jump in exports (up to 15% in 2022), making Turkey among the top exporters of clothing in the world.
Undoubtedly, Turkey's manufacturing industries are more than capable of producing a broad range of products. However, the success of any country's exports depends on the country's infrastructure, including the quality of transport infrastructure and utility infrastructure.
How does Turkey's Infrastructure Compare?
According to the 2020 Global Competitiveness Report, Turkey's infrastructure ranks 49th out of 141 countries. In contrast, China's infrastructure ranks 36th, while Croatia and Malaysia rank 32nd and 72nd, respectively. This is quite impressive, considering that Turkey is still an emerging market.
Turkey's air infrastructure is well-developed, with over 58 airports spread across the country (about 23 of them are international). Turkey also has highly developed coastal and maritime infrastructure, with six major ports. The country is strategically located on the cusp between Asia and Europe, making it easy to ship finished products quickly to destinations across these two continents.
Turkey's trade agreement network is also among the country's many benefits for consumer product importers. For instance, the country has a customs union with the European Union and free trade agreements with over 20 countries.
Turkey's Labor Force: Here is What You Should Know
Turkey boasts a young and well-educated labor pool. Not only is there a talented pool of highly qualified engineers, craftsmen, and technicians, but the country also attracts top manufacturing managers with extensive experience in international trade. As such, you'd expect their labor cost to be slightly higher than in low-cost industrial countries.
For instance, the national minimum wage in Turkey amounts to around $369, whereas China's minimum wage ranges between $192 and $400 per month.
Should You Source Your Products in Turkey?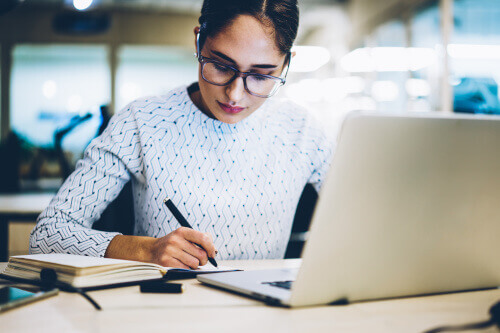 Turkey's diverse production capabilities make it an attractive destination to produce (and ship) a broad range of products. Therefore, it is definitely worth looking into, especially if you plan to sell apparel, accessories, vehicle parts, or high-tech products in the EU.
However, producing high-quality goods requires you to develop a robust system of quality management — which generally includes conducting product inspections and factory audits in Turkey. To learn more about how to conduct a factory audit, we recommend the following guide.
How to Prepare for a Factory Audit
A factory audit helps you assess a supplier's systems, capacity, workplace environment, or capabilities to ensure they meet your requirements as a buyer.
But which type of audit should you conduct, and which points should you cover on your checklist? In this free guide, you'll learn how to run an effective supplier assessment.