The Vietnamese manufacturing industry has boomed in recent years, and the country has continually grown its exports. In 2012, Vietnam exported just over $114 trillion worth of goods — items ranging from textiles to electronics. By 2022, exports ballooned over $370 trillion, more than three times the size, according to Trading Economics.
Vietnam has been one of the biggest beneficiaries of the China Plus One approach that companies have adopted in recent years. Rising Chinese wages, a trade war, and the pandemic have all played a role in encouraging companies to shift production.
Here we'll discuss some advantages and disadvantages of manufacturing in Vietnam. This information should give you some food for thought as you consider whether making products in Vietnam is the right choice for your business.
3 Advantages of Manufacturing in Vietnam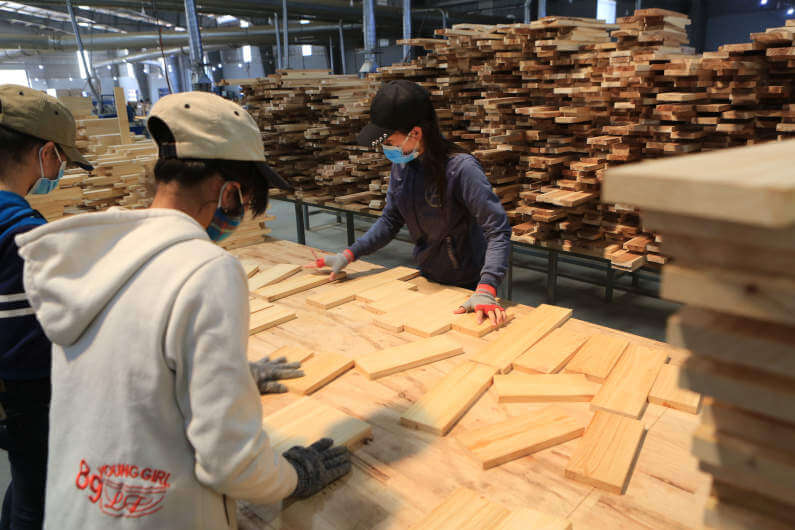 If you are curious about Vietnam's advantages, you should know that it has low labor costs, a strong workforce, and supportive government policies. These factors can make it a good choice for some businesses.
1) Low Labor Costs
Vietnam's minimum wage varies by region and ranges from $140 to $202 per month. These wages have been steadily increasing, but they are lower than in China, where the monthly minimum wage ranges from $212 to $400. Also, because of China's declining working population and migrant worker shortages, wages there may be pushed up much higher than the minimum.
This makes Vietnam particularly well-suited to producing labor-intensive products like shoes or garments. And companies have steadily been shifting production of these products over the last decade — even many Chinese companies now have factories in Vietnam.
2) Young Workforce
Vietnam has a young and growing labor force, and the country is in a "golden population" period expected to last until around 2040. And while China's labor force is much bigger than Vietnam's (791 million vs. 56 million), it is at the beginning of a long-term period of contraction. With Vietnam's labor force expanding, more good manufacturing opportunities may open up in the coming years.
Vietnam is increasingly a production hub for general consumer goods like apparel, shoes, furniture, and stamped metal. It also produces electronic goods, but primarily for large multinationals. For consumer goods importers, this is another factor that could lead to good opportunities in Vietnam over time.
3) Business-Friendly Policies
Vietnam has grown its reputation as a country that is friendly to international business. The Vietnamese government has signed free trade and tax agreements with many countries and established a fertile environment for foreign direct investment (FDI), making it a solid place to invest. These factors have helped Vietnam grow its economy and increase its exports in recent years.
3 Challenges of Manufacturing in Vietnam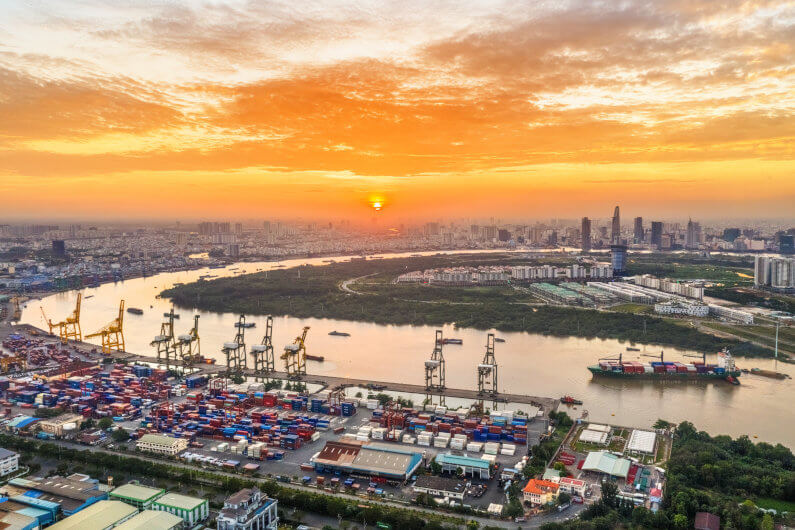 Although Vietnam has advantages relative to China and other low-cost manufacturing countries, it's not all sunshine and roses. Disadvantages of working in the country include infrastructure, a narrower range of products, and reliance on imported materials.
1) Infrastructure and Transportation
Vietnam has made a significant investment in its infrastructure and logistics network in recent years. However, it is not in the same league as China's, which is widely regarded as being among the world's best.
The country has major plans to make infrastructure improvements, and it needs to follow through if it wants to keep up with the pace of growth in its manufacturing sector. Otherwise, getting goods to the port and across the ocean may be slower, more prone to delays, and more expensive than in competing nations like China.
2) Lack of Diversity and Capacity
China has a highly diversified manufacturing sector with production bases for all kinds of products across the country. Because Vietnam is much smaller and its manufacturing is less diversified, it may be challenging to find a supplier for certain types of products.
While it is often easy to find a supplier for any kind of product you want in China, in Vietnam, suppliers may be at capacity due to high demand, and they are limited in number. It can also be more challenging to scale your manufacturing to higher quantities than in China.
3) Reliance on China
Many people consider Vietnam an important alternative because they want to rely less on China in the case of unforeseen events affecting supply chains. It's essential to keep in mind, though, that often manufacturers in Vietnam need to rely on suppliers in China for their material inputs anyway. In the apparel industry, about 70 to 80 percent of the fabrics they use are imported and mainly from China.
There is also a shortage of skilled labor in Vietnam, for example, your tooling might need to be made in China and shipped to Vietnam. Remember that manufacturing in Vietnam does not always decrease reliance on China as much as expected.
Is Vietnam the Right Choice for Your Business?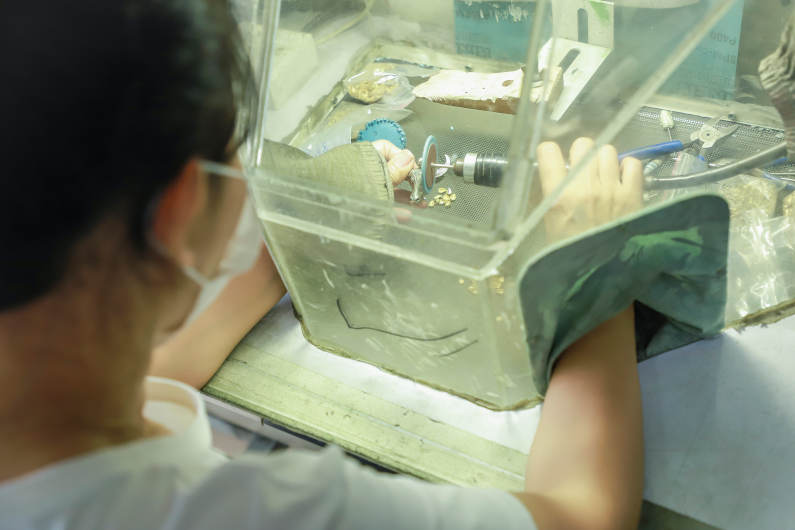 There are many factors to consider when thinking about moving your manufacturing, and you might want to consider questions such as:
Will you be able to find a supplier that meets your needs? If you are producing goods such as apparel, footwear, or furniture, it might not be too difficult. If you are in other product categories, it might not be as easy. Don't give up too quickly in your search for a manufacturing partner with the capability and capacity you require, but understand that you may have to look elsewhere if your search bears little fruit.
How much will it cost to make the move? Changing manufacturers is an expensive and time-consuming process. Cheaper labor costs may help, but they are not the only factor to consider. Investigate all the costs involved, such as logistics and quality control.
How much will moving production to Vietnam decrease reliance on China? If you are trying to limit the risk of overreliance on one country, be sure you understand how much you are actually reducing that risk. Consider where materials and components will be sourced — a factor that impacts diversification and cost.
Be sure to think clearly about what your goals are so you know the right questions to ask as you embark on your journey. And by doing your due diligence and investigating suppliers thoroughly, you can go into your new manufacturing journey with your eyes wide open. There may be an excellent opportunity for you in Vietnam, but you should determine what factors are most important to you and verify that your potential suppliers are the right fit.
Don't Neglect Quality Management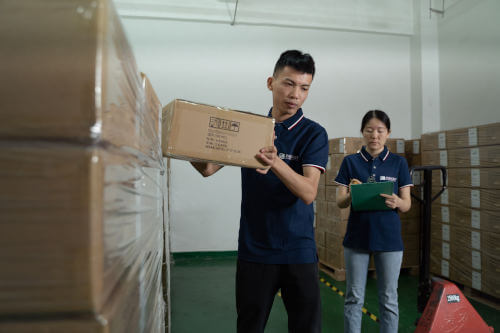 At Insight, we offer factory audit services to help buyers assess your Vietnamese supplier's capability and capacity. It is a good idea to conduct a thorough audit before working with a new manufacturer. We also offer product inspection services to verify the quality of your goods before they ship.
Learn more about our QA/QC services in Vietnam.
If you want to know more about how to conduct a factory audit, we recommend you download the following guide.
Free Guide
How to Prepare for a Factory Audit
A factory audit helps you assess a supplier's systems, capacity, workplace environment, or capabilities to ensure they meet your requirements as a buyer.
But which type of audit should you conduct, and which points should you cover on your checklist? In this free guide, you'll learn how to run an effective supplier assessment.