When establishing a strong supply chain for your company, it's imperative to understand exactly how your business is operating. Of course, that's easier said than done if your manufacturing process is remote or overseas. Luckily, audits allow your company to keep an eye on precisely how your suppliers are functioning.
In this article, we'll explore what a supplier audit is, how they work, and how they can strengthen your supply chain and your business.
What is a Supplier Audit?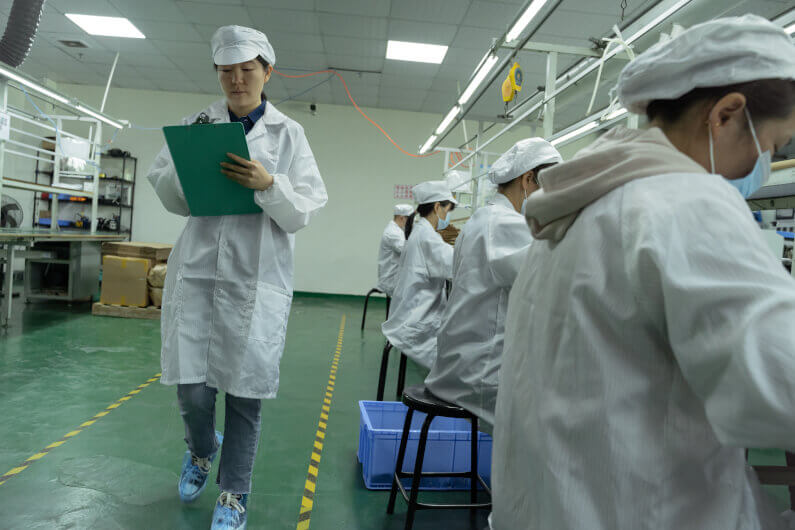 A supplier audit is an assessment of a supplier's systems and practices, for example, their manufacturing, health, and safety practices. You can conduct supplier audits before working with a supplier and at a predetermined frequency to ensure that their practices are up to your standards. While a third-party organization typically conducts these audits, certain companies may also choose to use an internal team for the inspections.
How Do I Conduct a Supplier Audit?
Standard supplier quality audits follow a general procedure:
Pre-Audit Questionnaire: Define exactly what your audit should accomplish so that it has a clear purpose. This questionnaire is used to develop a factory audit checklist.
Team Selection: Once the needs of this specific audit are understood, the best team can be put together to conduct it.
Notification: The supplier is notified of the audit, usually a few months prior.
Audit Opening Meeting: Meet to establish an audit schedule and discuss other introductory matters.
Conducting the Audit: The audit itself occurs.
Closing Meeting: Once the audit is complete, the auditing team comes together to discuss their findings.
Formal Report: Within a week, a formal report is issued with the findings of the audit. The audit is closed.
What are the Benefits of a Supplier Audit?
There are a wealth of benefits that come from conducting regular supplier audits, including:
Revealing manufacturing issues or risks and creating an opportunity to take corrective action.
Improving product quality and consistency by better understanding the supplier's quality control practices.
Avoiding costly manufacturing errors.
Building communication and trust with your supplier.
Increasing customer satisfaction.
Strengthening your supply chain. Auditing factories helps ensure effective supplier quality management.
3 Supplier Audit FAQs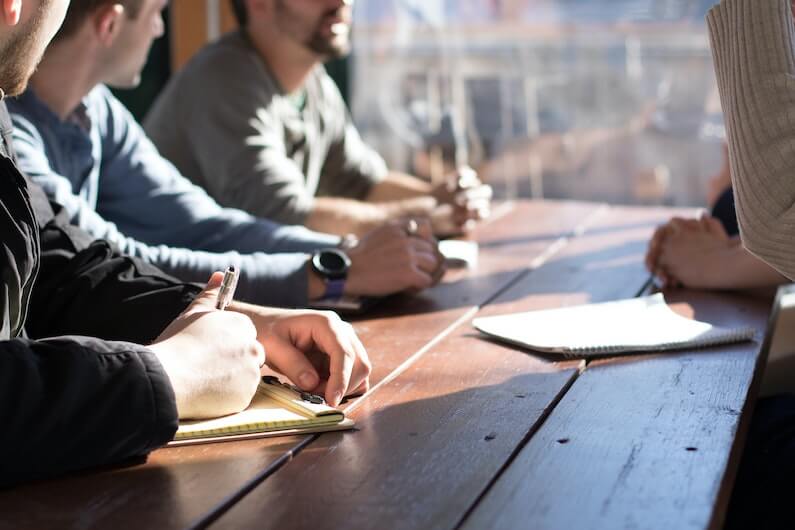 The supplier audit process is customized per the buyer's needs. Every process will be specific, but certain questions and decisions are universal.
1) Do I Need an Onsite or a Desktop Audit?
The most comprehensive audits occur onsite and in person, but a desktop audit is done entirely virtually, with no auditor dispatched to the actual manufacturing location.
Desktop audits are much more cost-efficient than in-person inspections; this means they can be conducted with ease and more frequently. However, without an actual auditor on-site, they risk missing crucial details or overlooking costly errors. The type of audit you conduct is up to you. However, we suggest an in-person audit, if possible.
2) When Should You Give Notice About Your Audit?
Audits occur in one of three ways:
Announced Audits: in which there is a set date for the audit that both the supplier and the buyer agree upon in advance.
Semi-announced Audits: in which there is a range of dates given to the supplier, and the auditor may show up anytime within that window.
Unannounced Audits: in which no dates are given to the supplier.
While it may seem wise to catch the supplier off-guard, it is often logistically difficult to conduct a true unannounced audit. If the employees you need to speak to are unexpectedly off-site, you may waste time and money if you cannot complete the audit in a single visit.
3) What Should I Look for in My Supplier Audit?
Audits assess supplier practices in two primary categories:
Manufacturing audits evaluate the manufacturer's capability, capacity, or quality.

Capability – Can the factory do what they say they can do (i.e., produce your product)?
Capacity – Does the factory have the ability to produce as much of your product as they say they can?
Quality – Are your specified quality processes in place and consistently being followed?

Social Accountability audits assess whether your supplier is engaging in moral and up-to-code business practices. Often, they are based on the SA8000 standard. They help you answer questions such as:

Are all employees at the factory of legal working age?
Are all employees there of their own volition and being paid in a timely manner?
Are factory safety practices up to local and international standards?
Conduct a Stress-Free Audit
If you're thinking about assessing your supplier, schedule a consultation with Insight Quality Services today to discuss your audit needs. You can also learn more about how to prepare for a factory audit by downloading our free guide.
How to Prepare for a Factory Audit
A factory audit helps you assess a supplier's systems, capacity, workplace environment, or capabilities to ensure they meet your requirements as a buyer.
But which type of audit should you conduct, and which points should you cover on your checklist? In this free guide, you'll learn how to run an effective supplier assessment.