Today's supply chains are complex, and manufacturers rely on them to get the raw materials and parts they need to make their products.
A car might have over 30,000 individual parts, and while an automaker will manufacture some of those parts in-house, they'll likely also source many of them from suppliers around the world. But how can they ensure that the parts from those suppliers will meet their quality standards?
Additionally, with trade regulations, market requirements, costs, and policies constantly changing, how can a company ensure that it receives the highest quality materials on time and at the right price?
The answers to these questions lie in developing an efficient and effective supplier quality management strategy, as discussed below.
What is Supplier Quality Management?
Supplier quality management (SQM) refers to the process of managing, monitoring, and responding to changes in supplier quality. Supplier quality is a supplier's ability to deliver high-quality goods or services that meet the customer's expectations.
Companies need to consider product quality, cost, compliance, and many other factors to evaluate supplier performance. Without a proper system in place, it's difficult to monitor compliance at every stage.
Businesses need an appropriate supplier quality management strategy to avoid producing inferior products. Poorly-made products can hurt the brand's reputation, shake customer loyalty and contribute to lost sales. They can also lead to product recalls that come with adverse legal and financial implications.
3 Tips for Developing a Supplier Quality Management Strategy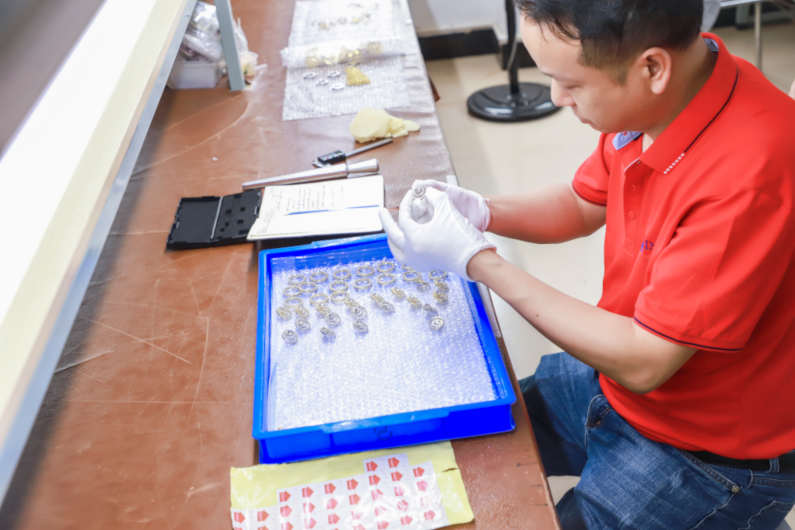 A solid supplier quality management strategy can help a business identify and act on issues as soon as they arise in the supply chain. It involves regular monitoring, product inspection, and auditing throughout a product's life cycle.
Developing such a strategy can be daunting for many businesses. Here are our top three tips on how to create a functional supplier quality management strategy.
#1 Manage Supplier Relationships Well
It is safe to say that supplier quality significantly relies on having the right supplier relationships in place. It may be more beneficial for a business to nurture fewer, highly beneficial relationships in the supply chain than play the field.
Gone are the days when the cost was the leading factor in choosing a supplier. Today, having solid relationships offers more benefits than relying on the mechanics of a contract.
The premise is that when you build such relationships, you will understand your suppliers, and they will understand you, leading to mutual trust and respect. You can work together towards mutually beneficial goals, solve problems promptly, and work towards continuous improvement.
Working with dedicated suppliers means fewer variations in the supply process and reduces the need for constant monitoring. In the end, better relationships can result in higher cost benefits and reduced risks for both parties.
#2 Use the Right Metrics
Developing a supplier quality management strategy also requires using the right quality metrics. Companies can use metrics to measure key processes and track progress. The five most common metrics used to measure SQM are:
Cost of quality
This is a metric that measures the cost of manufacturing a particular product. In other words, it calculates how much was spent to produce the product in relation to how much revenue that product brought in.
Generally, this metric has two components — good quality and poor quality. The cost of good quality (CoGQ) refers to any expenses incurred to ensure good quality products through proactive measures. The cost of poor quality (CoPQ) refers to any costs incurred in taking corrective actions that are needed as a result of producing low-quality products.
Overall equipment effectiveness
This metric measures manufacturing productivity. More specifically, it measures whether the operation utilizes facilities, time, and materials to their full potential. An OEE score of 100% means that the production meets all quality, performance, and availability standards.
Products in compliance percentage
This is a crucial metric that measures the legal compliance of a particular product. It is vital in the medical, aerospace, pharmaceutical, and other regulated manufacturing fields.
Complete, on-time shipments
This metric measures an element of customer service — whether an order is delivered complete, on time, and without any errors.
New product introduction
This process measures the introduction of a new product from the original idea or prototype to the end product while considering volume, quality, and time.
#3 Conduct Supplier Audits
A supplier audit is a process that assesses a supplier's systems, workplace environment, and overall ability to meet your requirements. For the most part, these audits are conducted at the supplier's factory, and they have several benefits.
First, they help you in your supplier selection process by ensuring that you pick only the suppliers who can deliver as required. Audits also help you to manage your business relationships better as they enhance information sharing and transparency.
A supplier audit also promotes customer satisfaction as it ensures quality products and identifies any risks early on. Customer satisfaction leads to brand loyalty and increased profits.
There is no one-size-fits-all when it comes to supplier audits. You may choose to audit a supplier because they are new to you or because they have been having challenges with quality.
Many companies conduct regular audits to ensure consistent supplier performance. Similarly, you may perform the audits personally or outsource them to a third-party quality control and assurance company like Insight. Either way, supplier audits are a crucial part of a sound supplier quality management strategy.
Conclusion
If you are a business that relies on an extensive supply chain to source raw materials or parts for your production, having a supplier quality management system in place is essential. Such a system helps ensure that you receive high-quality goods or services in line with your requirements and customer expectations.
There are many factors to consider when implementing a supplier management strategy. Three main ones that will ensure success are: having good relationships with suppliers, using the right metrics, and conducting supplier audits.
When working with manufacturers overseas, sometimes importers run into quality issues. For more information on how to handle this, we recommend the following guide.
Free Guide: What to do When Things Go Wrong
When a quality problem happens – and they will – how you approach the problem makes all the difference in successfully squelching it.
Learn how to deal with the problem at hand, see potential quality gaps throughout your supply chain, and take proactive measures to avoid future problems.