Every time Chinese New Year (CNY) comes around, a new crop of importers gets thrown for a loop. Rookie buyers often fail to anticipate the holiday's impact on their production timelines, shipping timelines, and quality control.
As many seasoned importers know, it's critical to start planning for the CNY holiday far in advance. Factories shut down for several weeks, and after they reopen, it takes at least a few more weeks to get back up to full production capacity.
With the ongoing pandemic and global political environment, the holiday's impact may be somewhat different in 2023. Here we discuss the typical effects of the holiday, what factors may be different this year, and the actions you should take to avoid problems in your business.
How Long do Factories Usually Shut Down for Chinese New Year?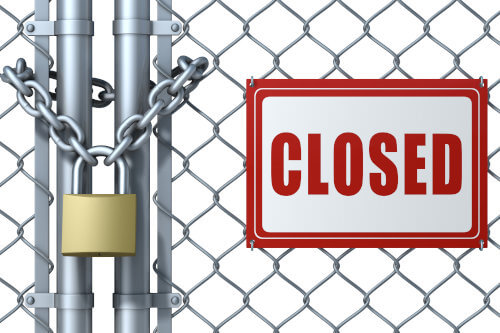 During CNY, every factory in the country shuts down… Yes, every factory. The official public holiday only lasts for seven days. But, most factories are fully closed for between two and four weeks.
Additionally, many Chinese factory workers take extra time off, leaving in the weeks leading up to their company closure dates, which slows production down significantly. Many workers will not return immediately afterward, meaning that it can take up to a month for production to return to full capacity after the holiday.
Why do Factories and Employees Take So Much Time Off?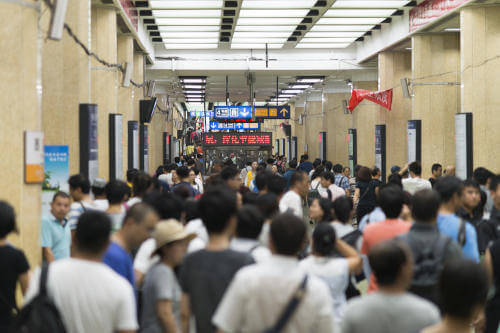 Chinese New Year, also called the Spring Festival, is the country's most important holiday. Like Thanksgiving or Christmas in the US, people travel back home to spend time with their families.
Since most factory workers are migrant laborers, they generally live far away from their hometowns and travel hundreds of miles or more to return home. If they have a husband or wife and children, it may even be one of the only times they get to see them during the whole year.
Companies require long closure times to allow workers to travel home and then back to the city where they work. The 40 days of increased travel around CNY is referred to as Chūnyùn (春运), and this is the largest human migration in the world.
Chinese New Year Factory Shutdown: 5 Things You Need to Know
With so many people traveling for Chinese New Year and the lengthy factory closures, there are certain things you need to understand if you want to properly manage your inventory and maintain your expected level of quality.
#1 It Takes Factories at Least a Month to Ramp Back Up after CNY
You might assume that the same workers who left before the holiday will be coming back afterward. This is generally not the case, as Chinese New Year is considered the best time to switch jobs in China.
Up to a third of workers might move to another factory or decide to stay in their hometowns and not come back. As such, your manufacturer needs to hire new workers and get them up to speed. Because of this, many factories will not be back to full production levels until about a month after CNY.
#2 There are Increased Quality Issues Before and After the Holiday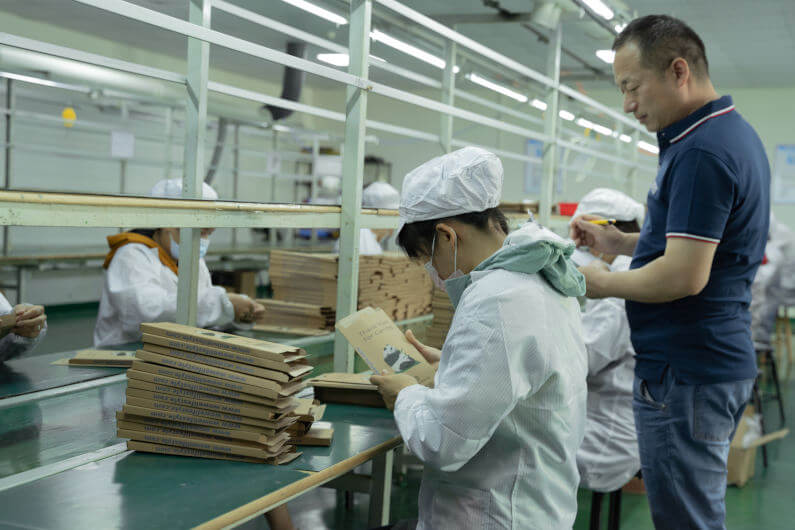 Before the holiday, factories are in a mad dash to get orders out the door, which leads to more things being missed and more quality issues than usual. After the holiday, the factory needs to hire new workers who are more likely to make mistakes than experienced ones.
As such, you should consider stepping up your product inspection efforts in the months before and after the Spring Festival. You can hire a reliable third-party inspection company (like Insight Quality Services) to help you do this.
#3 The Cost of Shipping Around The Holiday Goes Up Drastically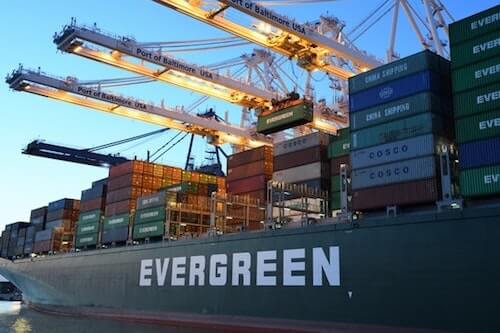 With the lengthy factory closures and the rush to get products out beforehand, manufacturers will generally charge more if you want to ship an order close to CNY.
In addition to your factory taking time off, shipping companies take time off as well. As such, heavy volumes are going to the ports before the holiday with only a limited number of ships, which means shipping rates go up.
Since the pandemic started in 2020, importers have seen shipping rates fluctuate wildly. Periodic port closures, staffing issues, high demand, and a lack of containers have all played a role.
#4 You Should Never Pay a Deposit Just Before the Spring Festival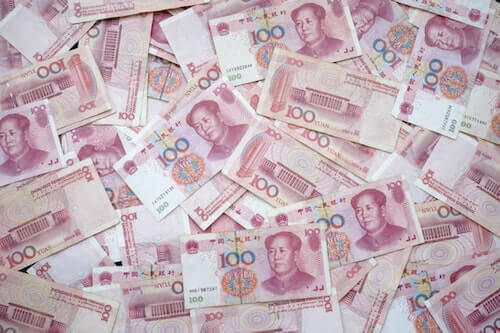 Sometimes companies go out of business — and in China, this is the most common time of year to close down permanently. Factories that have not been doing well financially often choose to go out of business during CNY.
Paying a deposit just before the holiday can be a disastrous proposition. If your factory intends to close permanently and does not tell you, you may never get it back, so be sure to wait until they reopen.
#5 You Need to Forecast Far in Advance to Adjust for Production Times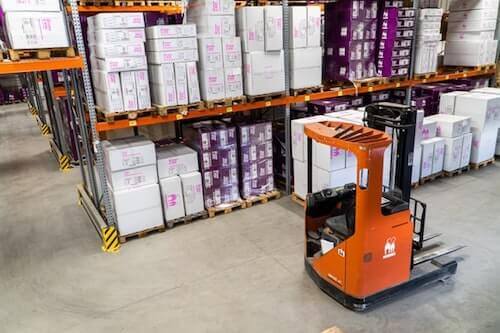 As we've discussed, several factors affect production around the Chinese New Year. These include the rush before the holiday, the long closure times, and the ramp-up period afterward.
For any orders you would want to receive in March/April, you would typically start discussing them with your suppliers by around September/October.
However, the global political climate in 2022 creates a lot of uncertainty with many unknowns that could impact schedules. Developments in the Ukraine conflict, potential issues with the US and EU economies, China's Covid policies and real estate market, and shipping price fluctuations are all examples.
When planning schedules, it is a good idea to take past data into account and also consider what may or may not happen globally. It is essential to forecast your inventory needs far in advance and take many factors into account when developing your ordering schedule.
When do Factories Close for Chinese New Year 2023?
The dates for Chinese New Year and other traditional festivals are based on the Chinese lunar calendar, and thus they change every year, relative to the Gregorian calendar we use in the West.
January 22, 2023 is the first day of the "Year of the Rabbit." The official government holiday will probably last from January 21st through the 27th, but it is currently unconfirmed. Some factories may close earlier in January, and many will be fully closed for between two and four weeks. So check with your factory contacts to get their exact closure dates.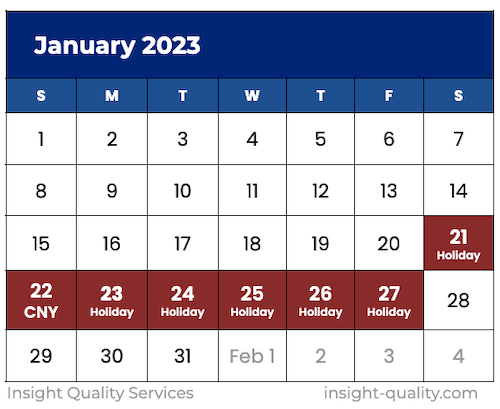 In the next three years, the first day of the new year will be celebrated on the following dates:
February 10, 2024 – Year of the Dragon
January 29, 2025 – Year of the Snake
February 17, 2026 – Year of the Horse
Some Other Chinese Holidays to be Aware Of
In addition to the Spring Festival, there are other holidays you should know about. In 2023, China will celebrate the following holidays with time off. While these holidays are nowhere near as significant, they do have some impact on shipments.
New Year's Day – Jan 1
Qingming/Tomb Sweeping Festival – April 5
Labor Day – May 1
Dragon Boat Festival – June 22
Mid-Autumn Festival – Sep 29
National Day/Golden Week – Oct 1 through Oct 7
Communicate with your factory before each holiday to determine which specific days they will be taking off.
How Will National and Global Events Affect Factories During CNY 2023?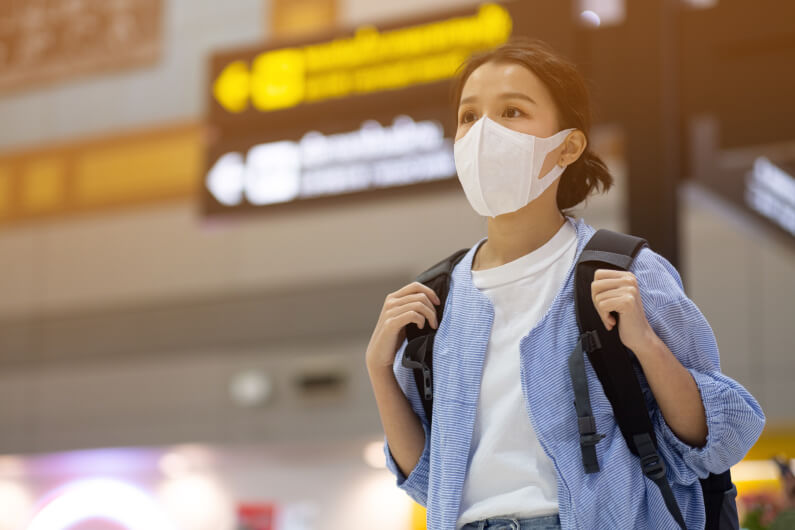 It is difficult to determine exactly how national and global events will impact factories during CNY in 2023. There is a lot of uncertainty in the world right now, and any number of events could impact production and shipping schedules.
For example, in 2022, Covid policies have made it more difficult to travel around China than in the past. If travel in China continues to be difficult, it could mean that employees either (a) choose not to go home at all or (b) choose to go to their hometowns and not come back to the factory.
Uncertainty in the US and EU economy, the impact of the conflict in Ukraine on energy prices, and any number of events can impact demand for goods and the ability to produce and ship them. As such, consider the potential for unexpected events as you work out your ordering schedules and determine if you should order extra stock (see #5 above).
Lunar New Year in Vietnam, Malaysia, South Korea, etc.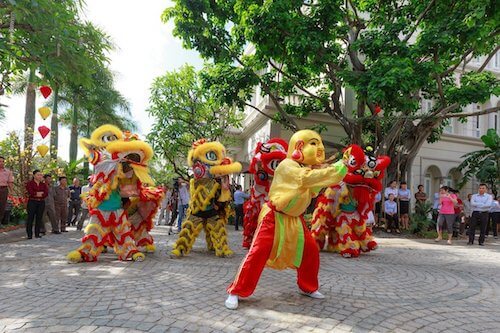 Aside from China, the Lunar New Year is celebrated in a number of other Asian countries where you may have manufacturing partners. These include Vietnam, South Korea, Singapore, and Indonesia.
While the Lunar New Year is an important holiday in these countries, the impact on production is not as significant as in China. For example, the official holiday in Vietnam, called Tet, lasts from January 21 – January 27, 2023, and factories may take up to two weeks off.
Production times may be impacted, and quotations may be delayed. However, the delay is not as significant as in China, where the impact can span more than a month.
Chinese New Year Shutdown 2023: Managing Product Quality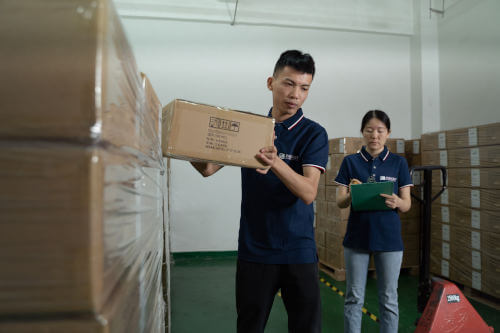 As we've discussed, Chinese New Year is the most important holiday in China and leads to significant factory downtime and increased quality mishaps. As such, you should step up your quality control efforts around this time.
Consider hiring a third-party product inspection company (like Insight Quality Services) to help you conduct inspections before your goods leave the factory. These inspections will help you ensure the quality of your products and avoid poor customer reviews and returns.
For more information about how to prepare for an inspection, we recommend reading the following guide.
Free Guide
How to Prepare for an Inspection
Are you thinking of hiring a third-party inspection company? If so, you need to be properly prepared. No one knows your product better than you do. So, make sure you give your service provider the information they need to ensure that your inspections are a success. Download this free guide to successfully preparing for your product inspections.
Please Note: This article was originally written in February of 2019 and was most recently updated in September of 2022