In recent years, many companies have worked to diversify their supply chains or adopt a China plus one model. You may even be among the importers assessing manufacturers in alternate countries.
Pakistan has been in the news quite a bit recently due to its political turmoil, natural disasters, and soaring inflation rates. However, the country has developed a significant manufacturing industry over the last few decades. As such, there may still be some opportunities for the right importers.
Could Pakistan hold potential for your business? Here, we explore some critical factors shaping the country's economy, including its primary exports, infrastructure, and labor force. Read on to better understand whether Pakistan might be a good option for you.
What are Pakistan's Top Exports?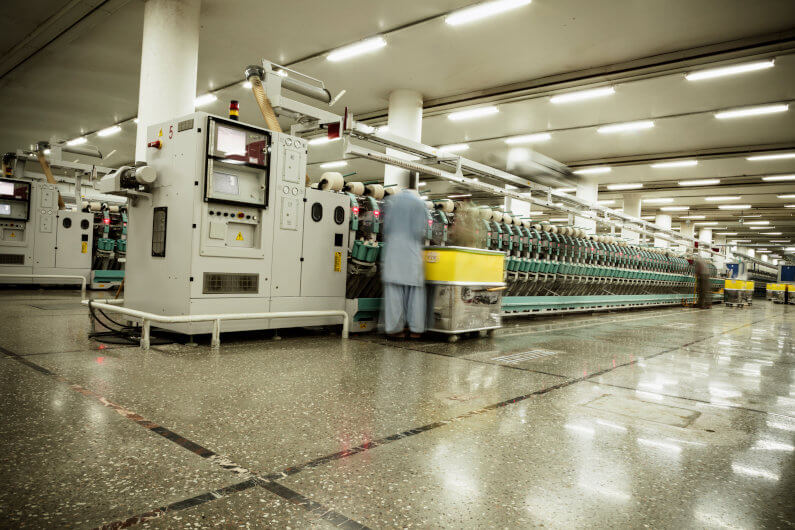 Pakistan's economy has grown rapidly over the last couple of decades. In 2022, the country's Gross Domestic Product (GDP) reached $376.49 billion. However, growth estimates have tapered off, and the IMF recently slashed the country's growth targets to 0.5%. Despite this, Pakistan still has many manufacturers producing goods for export.
Here is a list of Pakistan's top 10 export categories:
Knit or crochet clothing, accessories: ($5.9 billion)
Miscellaneous textiles, worn clothing: ($5.8 billion)
Clothing, accessories (not knit or crochet): ($4.8 billion)
Cotton: ($2.5 billion)
Cereals: ($2 billion)
Copper: ($1.2 billion)
Leather/animal gut articles: ($882.9 million)
Mineral fuels including oil: ($773.8 million)
Beverages, spirits, vinegar: ($664.9 million)
Optical, technical, medical apparatus: ($517.4 million)
(Source)
As you can see in the list above, Pakistan is a major apparel exporter and produces a lot of cotton to export and to feed its substantial domestic clothing industry. However, in 2022, floods impacted the cotton crop and are thought to have destroyed around 2m bales.
If you are importing clothing and considering Pakistan, consider that natural disasters, political turmoil, and a struggling economy currently impact the industry. However, it doesn't mean all opportunities have gone away. There may still be some suppliers worth investigating.
How Does Pakistan's Infrastructure Compare?
Quality of infrastructure impacts manufacturers' ability to receive materials, process them, and ship your goods to you. According to the 2019 Global Competitiveness Report, Pakistan's infrastructure ranks 105th out of 141 countries. We can compare this ranking to other top apparel exporters:
The main factors that drag down Pakistan's infrastructure ranking are its low access to utilities — electricity and safe drinking water. Pakistan's utility infrastructure is ranked 114th in the world. However, its transportation infrastructure is actually somewhat developed — it comes in at 69th. This puts it in the top 50% of countries and on par with Vietnam (66th).
Pakistan has also seen significant infrastructure development in recent years. The country has benefitted from the China–Pakistan Economic Corridor (CPEC) plan.
Its Gwadar Port went into operation in 2016 and is the deepest seaport in the world.
Keep in mind, though, that recent economic issues have recently impacted transportation and logistics, leading to some difficulties with overseas shipping. What about Pakistan's labor force?
Pakistan's Labor Force: Here is What You Should Know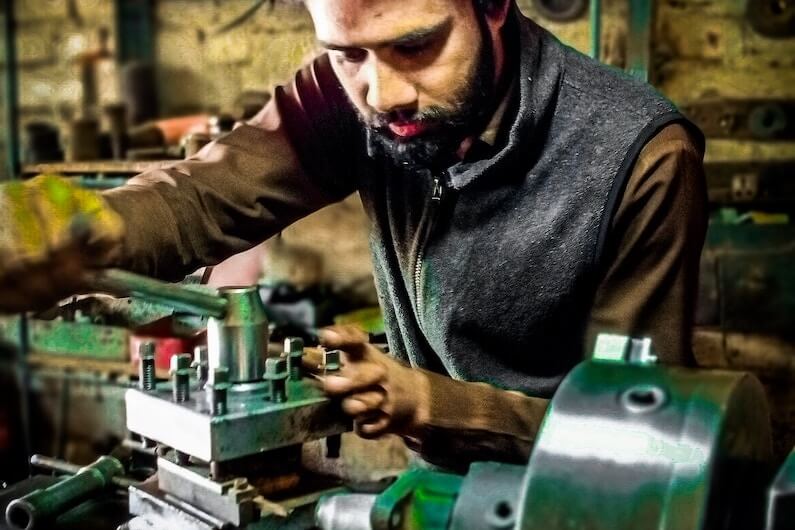 Pakistan is a large country — the 5th most populous in the world, with more than 200 million inhabitants. That creates a large pool of potential workers to draw from.
It has a minimum wage of 25,000 rupees (about $142 USD) per month, making significant cost savings possible. For comparison:
Vietnam's minimum wage ranges from VND 3,070,000 ($132 USD) to VND 4,420,000 ($190 USD) per month.
China's monthly minimum wage ranges from 1,420 CNY ($224 USD) to 2,590 CNY ($400 USD).
One potential item of concern is Pakistan's unskilled workforce. According to the Global Competitiveness Report, Pakistan is ranked 125th overall for the skills of its workforce. Therefore, the most common manufacturing opportunities involve low-skill products, like textiles. If you are in this industry, there may be opportunities for you.
Should You Make Your Products in Pakistan?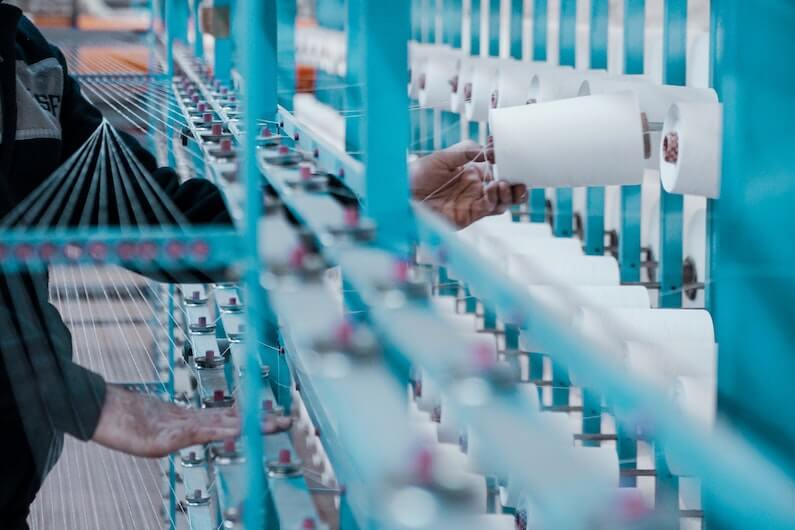 Pakistan's production capabilities in a few key industries make it an attractive destination for manufacturing certain products, particularly apparel. However, a dragging economy, natural disasters, and political turmoil have all negatively affected the country recently.
Despite these issues, there may still be attractive manufacturing opportunities in the country. It is worth investigating new suppliers, but it is more important than ever to do your due diligence and investigate them thoroughly.
To help you assess any new supplier, we recommend conducting a factory audit before placing your first order. Doing so lets you get a more complete picture of their capabilities and quality management systems. To learn more about how to assess a new supplier, we recommend reading the following guide.
Free Guide
How to Prepare for a Factory Audit
A factory audit helps you assess a supplier's systems, capacity, workplace environment, or capabilities to ensure they meet your requirements as a buyer.
But which type of audit should you conduct, and which points should you cover on your checklist? In this free guide, you'll learn how to run an effective supplier assessment.
Note: This article was originally published in September of 2020 and has since been updated.