When you are considering a new supplier, it is essential to vet them as thoroughly as possible. Imagine you place your first order with a factory that seems to check all the boxes. But, down the road, you end up with an endless stream of headaches due to excessive product defects.
Even if you've already been working with a manufacturer successfully, they should continue to produce high-quality products over time. But many importers working with low-cost country manufacturers have seen their quality start to slip after a couple of years despite a solid start to the relationship.
Factory audits are a tool that can help you avoid these problems. But what exactly is a factory audit, and how does it work? And is it different from an inspection? In this article, we answer these questions to help you better understand whether factory audits are the appropriate tool for your situation.
What is a Factory Audit?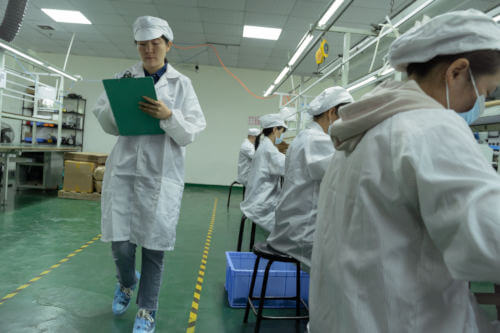 A factory audit is a type of supplier assessment that takes place at the manufacturer's facility. An auditor assesses their systems, capacity, workplace environment, or capabilities to ensure they meet your requirements as a buyer. A factory audit can be used as the last step in qualifying a potential supplier or as a tool for ongoing supplier management with an existing supplier.
When Should You Conduct a Factory Audit?
Importers generally conduct supplier audits in the following two situations:
#1 As a Final Step When Qualifying New Suppliers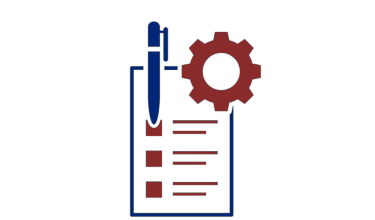 When you are going through the sourcing process, you will likely identify several suppliers that can manufacture your product. Then, after evaluating them in various ways and getting product samples, you will narrow them down to one.
On paper, that supplier may seem to meet your requirements for production, quality, and delivery. They may offer reasonable pricing and produce superb samples. But how can you genuinely verify that they will meet your standards? Before you sign on the dotted line, you can conduct a factory audit to be sure.
Visiting the factory in person or hiring a third party (like Insight) to do it on your behalf will tell you whether the factory has the capacity and capability to produce your goods and ship on time. With this information, you'll have the confidence you need to place an order.
But before you carry out a supplier audit, it is vital to develop a checklist that meets your specific needs and concerns. You can download a free factory audit checklist sample here.
#2 As Part of Your Ongoing Supplier Quality Management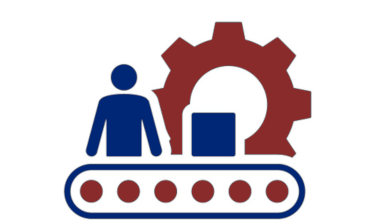 As you form a relationship with a supplier, you want to ensure that they can continue to manufacture quality products in line with your expectations. To help you do this, you can audit them regularly and at a predetermined frequency to ensure their ongoing adherence to standards.
Auditing a manufacturer can help you identify issues in their quality management system and give you a chance to sort them out before they negatively impact any of your shipments. In addition, factory audits are beneficial if you are looking to have a long-term relationship with a particular supplier.
You can learn more about the role of factory audits in quality management here. Now, let's talk about the different flavors of audits.
5 Types of Factory Audits
There are five types of audits that you can carry out depending on your needs. These are:
#1 Capability audits — to help verify whether the factory can manufacture your product within the set timelines.
#2 Quality audits — to measure whether the supplier has an effective quality management system in place (Based on ISO9001 standards).
#3 Security/C-TPAT audits — to ensure compliance with U.S Customs and Border Protection's C-TPAT program.
#4 Social compliance audits — to assess working conditions and ensure no human rights violations occur, such as child labor (Based on the SA8000 standard).
#5 Environmental audits — to verify whether the factory complies with environmental standards and requirements.
You can learn more about the various types of factory audits here. Now let's talk about the difference between audits and inspections.
What is the Difference Between a Factory Audit and a Quality Inspection?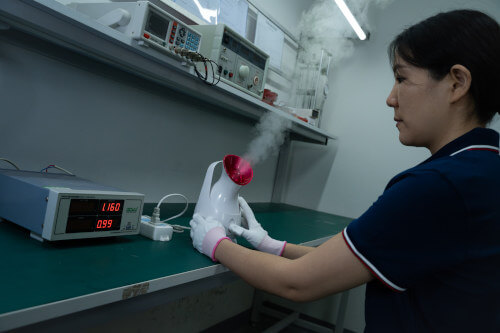 Here are three main differences between factory audits and quality inspections:
#1 Factory Audits Focus on the Long Term
In general, factory audits assess a potential supplier and their ability to ship high-quality goods in the long term. They focus on the ability to meet requirements and ensure product quality is maintained. On the other hand, a product inspection focuses only on the products from one particular shipment.
#2 Factory Audits Focus on the Big Picture
Factory audits cover items like quality management systems and manufacturing practices. They help you assess whether a supplier is a good fit to produce your product or look for opportunities to improve the relationship.
#3 Factory Audits Are About More Than Product Quality
One reason to conduct a factory audit can be to ensure a supplier operates above board. A social compliance audit, for example, helps you establish whether they comply with health, environmental, and safety standards.
For more information about these differences, read our article on the difference between Quality Control and Quality Assurance. Now, let's go over some final thoughts.
Conclusion
As an importer, dealing with the right supplier is a significant prerequisite to getting quality products that meet your specifications and customer expectations. One way of ensuring this is by contracting a third-party auditor such as Insight Quality to carry out Factory Audit Services. If you need additional information about these services, feel free to reach out to us.
If you'd like to learn how to conduct an audit, we recommend the guide below.
How to Prepare for a Factory Audit
A factory audit helps you assess a supplier's systems, capacity, workplace environment, or capabilities to ensure they meet your requirements as a buyer.
But which type of audit should you conduct, and which points should you cover on your checklist? In this free guide, you'll learn how to run an effective supplier assessment.