The consequences of poor quality management can be devastating to consumer product companies. From one-star reviews to product recalls and business failure, you could be in for a world of hurt if you don't put the proper measures in place.
Many less-experienced importers think that simply inspecting their products after production is enough — but quality cannot be inspected into a product. It requires you to do significant legwork in advance of production to ensure that things go smoothly.
Developing a complete product specification sheet is a crucial aspect of quality management. Importers who neglect this task often end up paying the price down the road when they have to scrap and rework mountains of defective products.
Let's talk about what a specification sheet is and how you can use it to ensure the quality of your products.
What is a Product Specification Sheet?
A product specification sheet is a document that outlines all the essential requirements for manufacturing your product.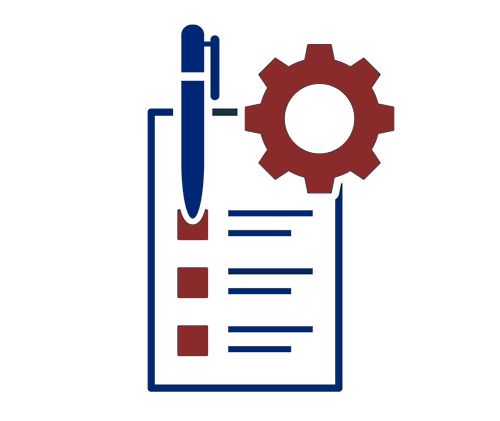 It might include items such as:
Materials
Components
Volume
Size
Shape
Weight
Measurements
Tolerances
Packaging Details
Printing Details
Logo Dimensions
Testing Requirements
Inspection Requirements
And More
Essentially, this sheet tells the manufacturer exactly what you expect them to produce and to what standard. It provides specific instructions they should follow and outlines requirements which you can hold them to.
Why it is Crucial to Specify
Many factories in China and other countries produce 'off-the-shelf' products, and frequently inexperienced buyers think they should let the supplier determine how to make them. But experienced, professional buyers understand that they should know their products inside out so they can tell the factory how to make them.
Developing specifications is a crucial aspect of quality management because not all metals, plastics, surface finishes, and designs are created equal. It's OK to accept the overall design the factory gives you, but then you need to understand what goes into that product. You should understand what it's made of and how the components are manufactured and assembled.
For example:
Is your product made of plastic? If so, what kind of plastic? Is it ABS, HDPE, LDPE, or something else?
Does it have aluminum components? Which alloy are they made from? Is it 6061-T6, 6063-T5, 5052?
What manufacturing processes are used to make the product? Does the factory use injection molding, die casting, extrusion, or other processes?
Simply stating "My product should be made from plastic" or "It should be made from high-quality aluminum" is not enough. If you don't specify, you leave it to the factory's discretion.
Your supplier could decide to use one grade of material for the current production run and a different grade for the next run. And if the quality of your product declines over time — a phenomenon known as 'quality fade,' — you have no solid justification for blaming them.
You asked for plastic, and they gave you plastic. Or you asked for aluminum, and they gave you aluminum.
Some Tips for Developing and Using Your Product Specifications
Developing product specifications requires you to slow down and take your time. You first need to fully understand everything that goes into your product and how it is made.
If you are new to importing, here are some ideas to help you go through this process:
Look for online videos and resources that give a detailed overview of the production process. For example, if you want to sell yoga mats, you might look at a page like this or a YouTube video like this one.
Go to Alibaba and look at all the product pages you can. Different suppliers will provide varying levels of detail about their product specifications. Make a list of all the different specifications you find and any quality certifications, components, and other details you come across.
Look at specifications on different supplier websites and your competitors' websites.
If you already understand your product well and have specifications:
Ensure that your specifications are as detailed as possible, and update them whenever you make changes to your product.
Include your product specifications every time you submit a purchase order and notify your supplier when you make changes.
Once you have developed your specifications and are keeping them up-to-date, you now have a tool to help you hold your supplier accountable. Good specifications enable you to create a more thorough product inspection checklist and conduct more effective product quality inspections.
For more information about preparing for a quality inspection, we recommend downloading the following guide.
Free Guide: How to Prepare for an Inspection
Are you thinking of hiring a third-party inspection company? If so, you need to be properly prepared. No one knows your product better than you do. So, make sure you give your service provider the information they need to ensure that your inspections are a success.
Download this free guide to successfully preparing for your product inspections.
Note: This article was originally published in February of 2018 and was updated in January of 2022.