As China's labor costs rise and supply chains tighten, many importers have shifted toward a China plus one approach in recent years. And a relatively new player in the Asian economy, Sri Lanka, is quickly rising as a key possibility for sourcing.
The country offers opportunities for manufacturing in various product categories—most notably textiles. And it has decent transportation infrastructure, especially for sea shipping, since it is an island nation.
Here we discuss the sourcing opportunities available in Sri Lanka and what you can expect when manufacturing there. You'll learn about the country's key exports and the state of its infrastructure and labor markets.
What are Sri Lanka's Top Exports?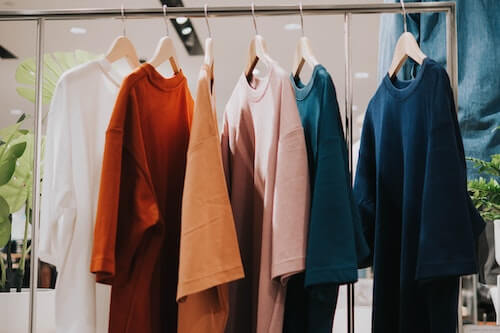 Textile manufacturing and fabric manufacturing make up a substantial percentage of Sri Lankan consumer goods exports. The country ships many of its products to the United States (24.8%) and the United Kingdom (8.9%). Below is a list of the top ten Sri Lankan exports per 2020 reports.
Sri Lanka's top ten export industries include:
Knit or crochet clothing, accessories (23.8% of total exports)
Coffee, tea, spices (15.3%)
Clothing, accessories (not knit or crochet) (14.8%)
Rubber, rubber articles (8.1%)
Mineral fuels including oil (2.8%)
Electrical machinery, equipment (2.6%)
Miscellaneous textiles, worn clothing (2.2%)
Fish (2%)
Paper yarn, woven fabric (1.8%)
Vegetable/fruit/nut preparations (1.8%)
Two important notes:
1. While coffee, tea, and spices ranked second on the list, the top six (out of ten) manufacturing companies in Sri Lanka all produce textiles and apparel with combined revenue of $54.4 billion and a combined workforce of approximately 195.5K employees.
2. Even though it is not listed on the top ten exports, the industry seeing the most foreign investment and development is Aircraft and Spacecraft Infrastructure. This industry currently carries a comparatively low value of $64.3 million. However, that value is up 300.2% in the most recent year — significantly higher growth than any other Sri Lankan industry.
What is the State of Sri Lanka's Infrastructure?
Per the Global Competitiveness Report, Sri Lanka ranks 61st in global infrastructure, which puts it below nearby sourcing destinations such as Malaysia (35th) and Turkey (49th), but above nearby competitors like India (70th) and Thailand (71st).
Despite this, Sri Lanka is highly-ranked in sea transport (25th in the world) and has seen consistent infrastructure growth over the last decade. This growth comes from foreign and government investments, with large jumps in 2014 and 2017. This growth is expected to continue as the government works to solidify Sri Lanka as a manufacturing leader post-war.
The country currently boasts a road network of over 100,000 km and a rail network of 1,944 km (for a total country area of 65,610 km). Additional infrastructure projects are currently in place to further expand expressways and connect the Northern peninsula.
How do Sri Lanka's Labor Force and Labor Costs Compare?
The World Bank analysis of Human Capital Development determined Sri Lanka to be a lower-middle-income country (LMIC). Sri Lanka provides a relatively small but capable workforce at 8.93 million out of a population of approximately 21 million. The lack of size is partly due to its male-dominated workforce.
That said, Sri Lanka is well on its way to becoming an upper-middle-income country (UMIC). It is quickly moving from rural to urban industry and implementing its Vision 2025 program to increase industrial competition and common living standards.
The Sri Lankan minimum wage currently rests at 1,619 USD/year, putting it in the top 43% of all countries and on par with nearby competitors.
Should Your Business Source From Sri Lanka?
Financially, Sri Lanka is set to become a stronger manufacturing country in the coming decades. Sourcing is especially ideal for companies dealing in high-quality knit and cotton fabrics. Fabric manufacturers in Sri Lanka make up a big chunk of the workforce and provide affordable, quality workers.
Additionally, accumulated debts from its rapid infrastructure improvements make Sri Lanka eager to do business. However, it is crucial to note that Sri Lanka is an economy in progress, and any investing comes with significant risks that need to be well-researched and accounted for.
It is also essential to implement your own quality control measures, such as third-party inspection, similar to other developing countries. At Insight, we offer auditing and inspection services in Sri Lanka through our reliable team of professionals. We recommend downloading the following guide for more information on sourcing mistakes to avoid.
Free Download: 5 Product Sourcing Mistakes
When you work with a new supplier in a low-cost country, you need to understand what you're getting yourself into and take all the necessary precautions.
There are certain mistakes that we see importers making all the time — mistakes that can be avoided with the proper mindset and preparation. Learn what they are and how to avoid them.