Many companies have reconsidered significant aspects of their supply chain in recent years. They've rethought practices like JIT and looked for new locations to source their parts and products.
The United Kingdom is a country with a long history of manufacturing, and it is a country that some have considered a potential option. Although manufacturing represents a smaller percentage of the UK economy than it used to, there are still companies in the UK making a wide range of products.
The British manufacturing community is one with a lot of pride, and when an item bears the words 'Made in Britain' or 'British Made,' many see it as a mark of quality. So, what kind of products can you buy from the UK, and what should you know about sourcing there? Here are three things you should understand.
#1 The Top Exports of the United Kingdom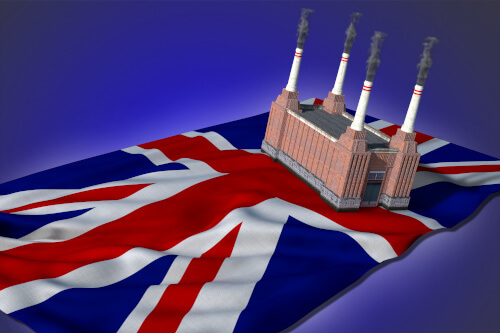 The United Kingdom offers some interesting opportunities for companies in higher-end industries like auto parts and aerospace. It also presents significant opportunities for manufacturing plastics.
Below are the top export industries of the UK according to World's Top Exports:
Machinery including computers
Gems, precious metals
Vehicles
Mineral fuels, including oil
Electrical machinery, equipment
Pharmaceuticals
Optical, technical, medical apparatus
Aircraft, spacecraft
Plastics, plastic articles
Organic chemicals
The following are the top products exported by the UK:
Gold (unwrought)
Cars
Turbo-jets
Medication mixes in dosage
Crude oil
Platinum (unwrought)
Aircraft parts
Processed petroleum oils
Alcohol (including spirits, liqueurs)
Blood fractions (including antisera)
It's worth noting that many car parts are made in the UK. According to The Manufacturer, "80% of a vehicle can be manufactured in the UK."
Not evident from the lists above is that cities like Birmingham and London are known for producing high-end finished garments for customers in the textile industry. Wool and high-quality cashmere are available from the many sheep and goats you'll find all over the country.
Additionally, the UK is made up of islands, so it has many ports that make it easier to ship things by sea. But the country's labor costs are not an advantage compared to developing economies like Turkey.
#2 You May Have Trouble Finding Manufacturers With the Usual Certifications
Many importers rely on certifications to help them assess potential suppliers. However, many companies in the UK don't feel certifications are necessary and instead rely on their 'Made in Britain' status as a substitute.
For example, a partner of ours was helping a client to assess a UK cosmetics factory, and the client asked for specific certificates relevant to their industry. The manufacturer responded that they had no such credentials and felt that their company registration and UK company status were suitable indicators of their capabilities.
This situation was difficult for the importer, as they were accustomed to suppliers meeting their desired international standards. So keep in mind that you may need to dig a bit more during factory assessments to determine the supplier's justifications for not having specific certificates and be more flexible if you face a similar situation. Then you can assess them based on the information you uncover.
#3 Working With UK Suppliers Does Not Remove Your Responsibility to Monitor Quality
In the UK, many manufacturers have a great sense of pride and might be unhappy submitting to third-party QC procedures like product inspections. They may manufacture great products, be proud of their national brand identity, and not believe they need additional accountability. But you should consider taking steps as a buyer to limit your risk.
For example, we've seen UK factories with a ten- to twenty-year tradition of making a particular product, and they may be great at making that product. But then a buyer comes along and needs to make a custom product with specific requirements, and there are quality issues to work through.
It is common in manufacturing to face bumps in the road, especially when a product is new. You should expect that there may be kinks to work out in the production process and consider sending someone from your company or a third party to represent you at the manufacturing facility. That way, you can work out the kinks more quickly and ensure good results in the long term.
If you find that you need assistance with UK supplier audits or product inspections, feel free to reach out to us. And if you want to learn more about how to assess a factory's capabilities, we recommend downloading the following guide.
How to Prepare for a Factory Audit
A factory audit helps you assess a supplier's systems, capacity, workplace environment, or capabilities to ensure they meet your requirements as a buyer.
But which type of audit should you conduct, and which points should you cover on your checklist? In this free guide, you'll learn how to run an effective supplier assessment.