When you're trying to find a manufacturer to produce your consumer products, due diligence is essential. You need to look for a supplier that matches your business needs as closely as possible. But what are the most important attributes to focus on during your supplier search?
Here we discuss six qualities of good suppliers, which you should consider as you identify potential suppliers and then narrow down your shortlist. Considering these supplier attributes will help you choose the right supplier and build a more effective supply chain.
#1 Offers Good Value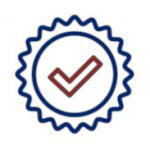 Often, we see companies start their search by looking for the lowest-cost producers they can find. Of course, you don't want to overpay, but it is important not to focus exclusively on price.
Instead, focus on value — in other words, how much are you getting for the price you pay? Is your supplier providing value-added services, or do they have a track record of producing high-quality products? Consider their value proposition so you can compare them fairly to your other options.
#2 Expertise With Similar Products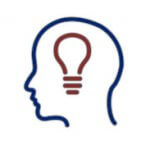 When a manufacturer or trading company has experience with products similar to yours, they are less likely to make avoidable mistakes. Look for references or examples of work they have done that is similar to yours.
Additionally, every target market has different standards, so it's important to consider whether they have experience making products for your country. If they have many customers there, they will be more able to make products compatible with your market's quality standards and regulatory environment.
#3 Effective Communication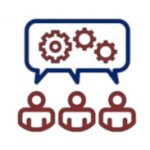 Good two-way communication with your supplier helps you avoid misunderstandings and develop a productive relationship. When working with suppliers in other countries, there are often additional cultural and linguistic barriers to overcome.
If a supplier has employees who can communicate clearly in English and have experience dealing with people in your country, this is a big plus. This will enable them to provide you with better customer service.
#4 Cooperative and Flexible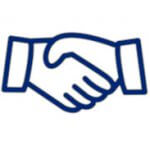 Win-win arrangements are essential in any supplier relationship. As such, when a manufacturer takes the time to try and understand your needs and adapt to them, it goes a long way.
For example, if you plan to conduct third-party inspections, the supplier should ideally be receptive to outside accountability. If they are, this will help ensure a smooth relationship.
#5 Compliant With Regulations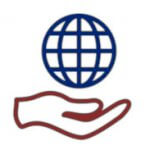 You need to produce your products ethically and follow all regulations in your country and the country of manufacture. For example, if you were to work with a supplier engaging in child-labor practices, this could spell disaster for your business reputation.
To help ensure a supplier's compliance, you can conduct a factory audit before working with them. While your auditor is at the factory, they can check for any signs of non-compliance. Once you begin the relationship, you can also conduct periodic audits to ensure ongoing compliance.
#6 Strives for Continuous Improvement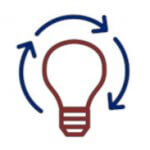 A supplier that puts processes in place to catch inefficiencies and then improve on them is valuable. The best suppliers have robust quality management plans to help them accomplish this.
A factory audit is a valuable tool to help you assess a new supplier on their Quality Management System (QMS). It can give you a clear idea of their strengths and weaknesses so that you can ensure the reliability and quality of your goods.
If you'd like to learn more about how to audit a factory, we recommend downloading the following free guide.
How to Prepare for a Factory Audit
A factory audit helps you assess a supplier's systems, capacity, workplace environment, or capabilities to ensure they meet your requirements as a buyer.
But which type of audit should you conduct, and which points should you cover on your checklist? In this free guide, you'll learn how to run an effective supplier assessment.